It is that time of the year again when we have to make a decision where to travel for vacation and possibly even plan upcoming ones as well. Spain is an excellent travel destination, which has been visited by 82 million tourists in 2017, becoming the second most visited country on the face of the Earth, right after neighboring France. The leading source of visitors came from nowhere else, but Britain, with over 18 million, so, you would be naturally curious why Spain remains such a popular tourist destination?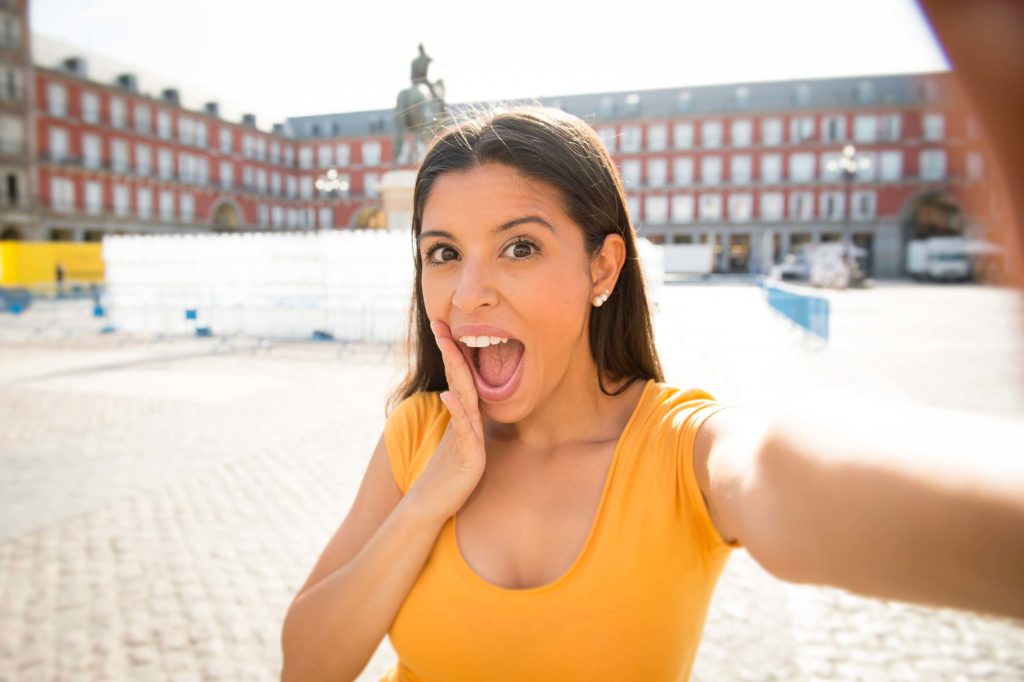 Well, it comes down to its ability to attract diverse spectrum of tourists. Travelers who are attracted by cultural heritage are mesmerized by the beauty of SagradaFamilia church in Barcelona, Alhambra palace overlooking Granada, pillars of Mosque-Cathedral of Córdoba and houses built into cliff edges of Cuenca. For those who are looking to relax, Spain has a long coastline, stretching across western approaches of the Mediterranean as well as eastern part of Atlantic Ocean. All of it contains so many resplendent beaches that it would take eons to name them all, however some of the most well-known ones are La Concha bay, by San Sebastián, Playa de Las Canteras near Las Palmas de Gran Canaria and Sotavento beach on the island of Fuerteventura. Meanwhile the island of Ibiza retains its title as the top destination for nightlife entertainment. As you can see, Spain has a whole lot to offer, but before you order your ticket and book your hotel, please read further to ensure your journey will be as smooth and pleasant as possible.
Avoid peak season travel
You may wonder, why? Peak of the tourism season throughout July and August may at first glance seem like the obvious choice, but beware! This is the time of the year when hotels expect the largest flow of tourists, thus they hike prices considerably, since accommodation most likely will be your primary object of expenditure, traveling off-season can save you hundreds or if you're more of a luxurious traveler, even thousands of pounds! Let's say you do not care much about the price and just want a pleasurable holiday, should you travel during July or August? I highly advice against that, because those are often the hottest months in Spain and word "hot" obtains entirely new meaning when you arrive there. In Britain 25-30 degrees celcius is considered hot, however during this time of the year in many regions of Spain temperatures often exceed 40 degrees, what this means for you, is that you're far more likely to remain in hotel with air conditioning, feeling the precious days of your vacation slowly melting away or trying to find a spot in immensely crowded beaches, since so many tourists and locals will try to seek refuge from the sweltering heat by dipping into the sea.
There's more to see in Spain than a single trip will reveal to you
From Cádizto Barcelona and Bilbao to Málaga, Spain is a vast country you couldn't possibly experience in its entirety with mere week or two-week long holiday. Make sure to plan which places you desire to visit the most and prepare for them in advance, get your tourist passes and register online for tickets to avoid wasting the precious vacation time and money, while standing in queues or overpaying for individual locations. Sometimes it's even more advised to go off the beaten track and explore less visited locations like Cabo de Gata-Níjar Natural Park, located within southeastern corner of Spain, famous for being the sole region of Europe with desert climate, there's much to choose from to explore within the 460 square kilometers area including the peak of El Fraile, beaches of Playa de Mónsul and Playa de losGenoveses as well as countless of tiny rocky islands just offshore. Alternatively, if you're more of a thrill seeker, you can visit the town of Buñol, 30 minutes drive from provincial capital Valencia, during its annual Tomatina festival, just make sure to leave everything what you don't want to get filthy or damaged by tomato juice in hotel!
Always bring more than you think would be enough
While food is often not the problem, since it is relatively affordable, besides, dining places often offer you free tapas with your drinks, take more clothes than you would think should be enough and make sure they're appropriate for the season. Traveling during the summer, you will likely need a large quantity of loose-fitting clothes to stay cool during scorching temperatures outside, however you'll sweat a lot anyway, more so if participating in active tourism, thus you'll have to change often. Throughout the winter months it is often cool and rainy, so you will need fewer sets of apparel, although they will have to be thicker and at least some should be waterproof, unless you prefer staying indoors or braving chilly winds in soaked clothing.
Should you find yourself traveling longer distances by rail, car or bus, take a book with yourself, so all that time would not go to waste, although I admit, at times, scenery behind the window will compel you put that book down for a moment and enjoy the stunning landscapes of Spain. If you'll find yourself struggling to fit all of it into your luggage, more affordable and convenient option instead of ordering additional baggage units, would be to send a parcel from UK to Spain via a freight forwarding company, which will deliver it to the destination of your choice, so you won't have to drag around multiple heavy bags around airports and to the location of your stay. Finally, I would like to thank you for taking your time to read this article, hopefully it has dispersed any clouds in your mind about choosing Spain as your next travel destinationand you will have a great time there!