Over the last three to five years, Egypt has become one of the hotter international destinations for travelers. If you're considering visiting this beautiful country, take the time to plan out the details of your trip ahead of time.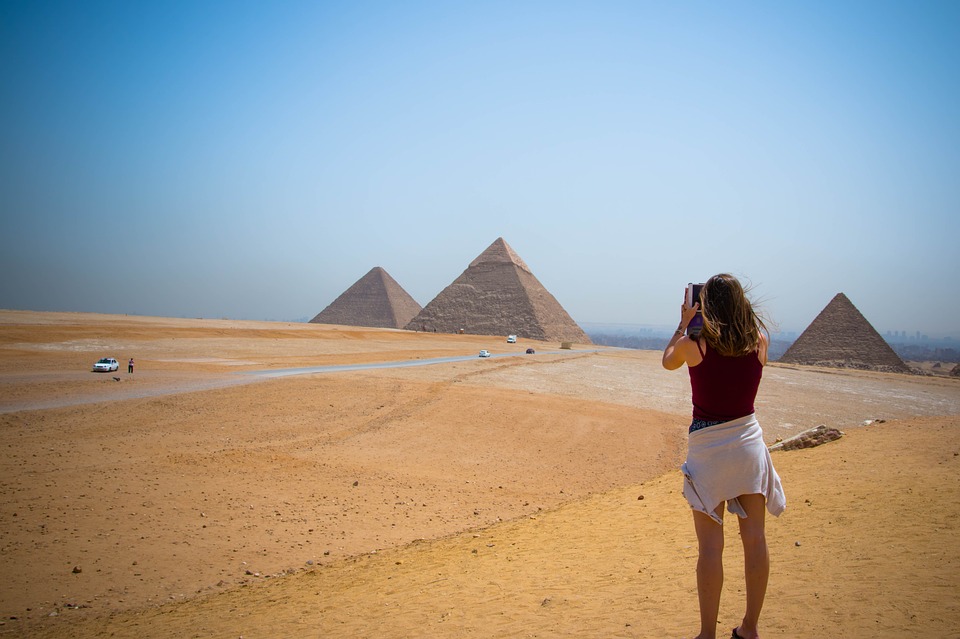 Add These 6 Egyptian Experiences to Your Itinerary
Few countries can compete with the rich history and diversity that Egypt offers. For those planning their initial trip to this eclectic country, here are a few must-see and must-do sights and experiences:
Visit the Pyramids
You've seen the Egyptian pyramids in history textbooks and National Geographic magazines since you were a little kid. And while it's easy to become desensitized to the majesty of these architectural feats, there is no substitute for seeing them in person.
When visiting the pyramids, it's much more meaningful if you go with someone who can tell you what you're looking at. It's highly recommended that you hire a private tour guide to show you the sights. It's worth every penny.
Scuba Dive at Hurghada
There's arguably no other place in the world that looks like the Red Sea coast of Egypt. Out of all the interesting spots on this coast, the town of Hurghada is the most unique and compelling.
Hurghada is known for its scuba diving. It features sandy shores, clear blue waters, and colorful coral reefs. Not a scuba diver? Have no fear – there's ample opportunity to snorkel, too.
Take a Camel Ride to Giza
If you've ever wanted to ride a camel, Egypt is the place to do it. And while you'll find plenty of opportunities to ride camels anywhere you go, it's recommended that you take at least one camel ride into the sunset at Giza. This is the best time of day to see the pyramids and it's a romantic, empowering experience that you'll fondly remember for years to come.
Go Sandboarding in the Dunes
For the thrill-seeker, few experiences top sandboarding in the sand dunes of Egypt. Much like snowboarding, sandboarding involves standing on a board and gliding across the ground. Except, instead of snow beneath your board, it's sand dunes.
There are plenty of popular areas for sandboarding in Egypt, but the best location is the Great Sand Sea near Siwa Oasis. Standing at an astonishing 459.3 feet, it's widely considered to be the greatest dune surfing locale in the world.
Cruise the Nile
No civilization in history has been more influenced by a single body of water than Egypt has been impacted by the Nile River. In fact, they have a saying in Egypt that goes like this: "Masr Hebat Al Nile." It essentially means that Egypt is gifted by the Nile. Without the Nile, Egypt ceases to exist. Throughout history, it's brought life and nourishment – both in an agricultural sense and a financial sense.
While there are plenty of ways to experience the Nile, it's recommended that you take at least one cruise on the river before you leave. Whether it's a dinner cruise, afternoon cruise, or even an overnight excursion – you'll cherish every second of the experience.
Shop at Khan El-Khalili Bazaar
Founded in the 14th century in the heart of Cairo, the Khan El-Khalili Bazaar is still one of the most interesting parts of the entire city. Comprised of narrow, cobbled streets and tiny little alcoves that are packed with spices, jewelry, coffee, and souvenirs, this open-air market is one of a kind. It's located in Islamic Cairo and is typically open every day from 9 a.m. to 5 p.m. local time. Make sure you carve out a couple hours to experience everything it has to offer.
Enjoy All Egypt Has to Offer
For most people, an international vacation is a huge investment of time, money, energy, and effort. So if you're going to make a trip to Egypt, you want to be sure that it's worth it. The good news is that Egypt has so much to offer. And if you add some or all of these experiences to your itinerary, you're bound to have an enjoyable time.
To read more on topics like this, check out the traveling category.