How to Buy an Engagement Ring Your Bride to Be Will Love
Proposing to your future wife will be one of the most exciting and nerve-wracking moments in your life. Of course, you want to buy the perfect engagement ring for the occasion. Here's how to buy an engagement ring your future bride will be sure to love.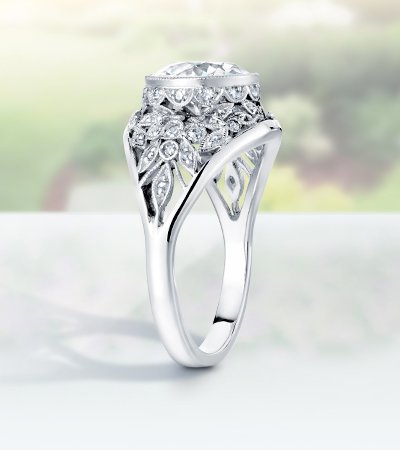 There were close to 61 million married couples in the United States in 2017. Ready to make your love official?
If you're proposing to the woman of your dreams, give her the ring of her dreams. An engagement ring is a big investment. In the U.S., the average amount spent on an engagement ring is over $6,000.
Keep reading to learn how to buy an engagement ring before you hand over your credit card.
Know Your Budget
Have you heard the saying that you should spend two months' salary on an engagement ring?
That's an old formula that was made up by a marketing expert. It's not good advice.
Don't get yourself into a bad financial situation over a ring. That's not a good way to start a marriage. Take a look at your budget and savings and budget the ring like you would any other large purchase.
What's Her Style?
If you're choosing the ring together, then you don't need to know her style.
If the proposal is a surprise, do some sleuthing. What does she wear on a daily basis? Does she like gold or is she more of a silver gal? Maybe platinum is her favorite metal.
There are many different types of band styles. You don't want a gold band if she loves silver or platinum.
Is she the type of girl who wants to ride off in a horse and carriage? Or will you be hiring a cool car to drive off into the sunset after the wedding? These are small clues about the type of style your gal loves.
A great way to figure out her style without her figuring out what you're up to? Have one of her friends ask your girlfriend's opinion about rings from different websites. There are lots of examples online. See more at sites like this.
Choose the Stone
You don't have to choose a diamond engagement ring.
Most women love diamonds, but your gal might want something different. Does she wear birthstone jewelry? She might want a beautiful emerald or sapphire ring instead of a diamond.
Is she a romantic? Maybe she'd like a vintage ring with an unusual stone.
Understand the Four C's
If you go with a diamond, there are four characteristics to look for:
The less color, the more brilliant the ring shines, and the more expensive it is. Grade D is the best grade and means the ring is colorless.
Cut is about the shape of the facets and the angle they're cut at. A well-cut diamond reflects light and appears more brilliant and beautiful. Clarity refers to flaws within the diamond. Carat is the weight of the diamond.
How to Buy an Engagement Ring
An engagement ring is one of the most important purchases you'll make in your life. Now that you know how to buy an engagement ring, strike the perfect balance between beauty and budget.
Keep your beloved's style in mind, choose the right band and stone, and pick the perfect time to propose. Make it fun!
Looking for more great lifestyle tips? Click here.