There's nothing more picturesque than a wedding on the beach alongside the sand and waves. If you're planning your perfect wedding, then it's no surprise that you want to have your wedding in a beach setting. However, despite how picture-perfect beach weddings can be, they can also go very wrong if you don't take the right precautions.
After all, the beach is mother nature, and she is often uncontrollable. You never know what kind of surprises are around the corner when you're dealing with the elements.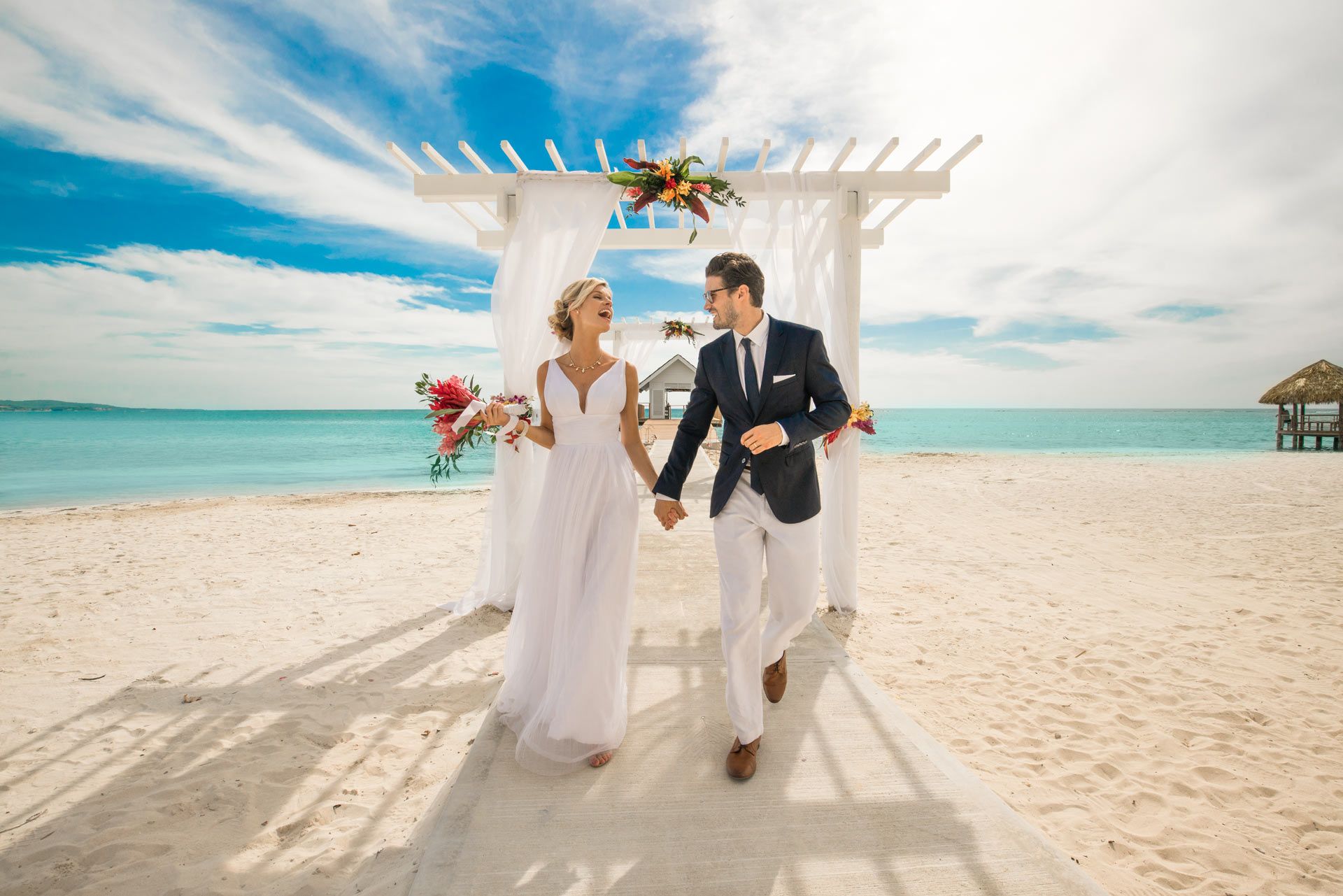 The idea is to make your day as memorable as possible – not a string of unfortunate events. Therefore, take a look at some of these beach wedding planning tips to ensure that you avoid any issues.
Consider Hiring A Wedding Planner
Organizing a wedding is a monumental task, particularly when you're planning around unique circumstances, like a beach setting. Therefore, you should seriously consider hiring a professional planner. A wedding planner will help take the stress off of your shoulders. They'll take care of the little details so you can focus on having a good time.
During the planning process, they'll ensure that everything is in order, checked off, organized, and taken care of. You won't have to worry about catering or flower arrangements or seating hassles in the sand. The only thing on your mind should be getting married.
Consider the Time Of Year
Beach weddings aren't always a good idea if it's not the right time of year. There's nothing worse than getting married in the rain in the soggy sand. As with any outside wedding, you need to plan the date around the best weather.
Find out ahead of time when the ideal period of the year is to get married on the particular beach you're looking at without having to worry about rain.
Hire A Professional Photographer
Even though your cousin Sally may have a professional camera and took a photography course once in college, she may not have the same skills as a professional photographer who knows all the right lighting tricks.
The sun can play tricks on your lens if you don't know the right lighting tips. You want your special day to be captured perfectly without lighting problems or blurry focus issues. Do yourself a favor and invest in a professional to take your wedding photos for you.
Develop a Plan B
In the event that things go haywire weather-wise, you should have a backup plan in place. Have a contingency plan in place ensures that you won't have to get married in the cold, wet rain. Make arrangements with a nearby hotel or public hall just in case.
Even though it may not be ideal to stray from your original plan, having a backup in place will seriously reduce your stress!