How does one choose a perfect New Year's Eve destination?
It all comes down to taste and personal preference. Whether you're in for beach parties, crowded venues and spectacular fireworks, public gatherings and music concerts or in running away to a secluded place where hardly anyone can bother you, the planet we live on offers great choices for everyone.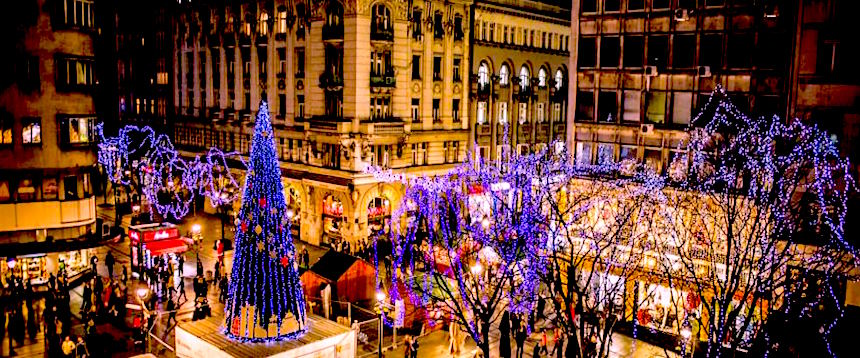 Unlike Sir Thomas More who tried to appeal to everyone's tastes in his Utopia – and found that tastes differ so widely that one would do far better to relax and enjoy life that trying to instruct or entertain a public – we would, for a change, like to suggest a sundry assortment of places that you probably won't find in any of popular CNN's lists.
London, Dubai, New York and other prominent places definitely are everyone's favourite choice but a mere scratch beneath surface would help you unearth some hidden gems that will potentially make your New Year's Eve 2019 one to remember.
Tonga
There's hardly a better place to start the new calendar year than in Tonga. Why? The reason is quite simple as this South Pacific's only remaining Kingdom is actually one of the first places on the planet to welcome the New Year. Whereas for many people around the globe New Year is associated with snow and low temperatures, the Polynesian island of Tonga offers a unique chance to ring in the new calendar year barefoot at white sand beaches, crystal-clear waters and tropical temperatures. It's also a perfect place for to hide from the busy everyday life and relax in an almost intact world. There are a number of activities to choose from in Tonga, starting from swimming with whales, diving, snorkelling, to bird watching and exploring the island's unique history and culture.
Punta Del Este
For those who are just not ready to give up the summery feeling, there is a hidden gem on the opposite side of the globe – a place that has become one of the preferred destinations for thrill seekers from Argentina, Brazil, America and Europe as well. Uruguay's Punta del Este is packed with a lively variety of options, starting from restaurants, nightclubs and serene scenery to admire. Punta del Este is a city where you can find anything that crosses your mind. One of the favourite New Year's Eve attractions is the spectacle of fireworks on the promenade at midnight and the increasingly popular practice of staying up to watch the very first sunrise of the New Year.
Belgrade
Bulky Balkans might not be the first choice on your travel list but the buzzing Belgrade has been widely hailed as one of the liveliest cities in this part of the world. Steeped in a bloody history of constant occupation and oppression, Serbia's capital is a unique mix of different style – a sensual combination of east and west and Europe's hottest new destinations. Belgrade's bursting nightlife offers a diversity of clubs, taverns, cafes and particularly popular river raft discotheques. The city's center will host a music concert and it would be almost impossible to get away from the New Year's holiday feeling. Belgrade is also home to a lively gaming scene with plenty of establishments to visit across the city. If you're more of an online type of a gamer, you can always head over to a Live Casino straight from the comfort of your Belgrade accommodation and try your luck in a table game streamed live from one of European top-class tables.
Reykjavik
The charming capital of Iceland has become quite a reputable place for travelers who are on the lookout for a unique atmosphere. There's something raw and Viking-like about the Nordic nation – perhaps it has something to do with community bonfires which are a traditional Icelandic New Year's Eve event. The rural feeling will quickly disappear as you step into the post-midnight party scene with various bars and nightclubs serving a perfect experience to follow the midnight fireworks. A lot of them. Reykjavik is called the party capital of the world and is definitely worth checking for yourself.
Niagara Falls
Arguably one of the most surprising places on the list, Niagara Falls is a fantastic place to celebrate your New Year's Eve. This wonder of the world throws multiple events around the festive season. The outdoor celebration programme kicks off at Queen Victoria Park at 8:00 p.m. and includes a magnificent fireworks show launched from the Niagara Gorge at midnight. The show also includes a New Year's concert and a New Year's Eve Gala, making the big celebration such an action-packed event where all different tastes will be satisfied.