The Top 10 World's Best Vacation Spots of 2018
Bit by the travel bug again? Here are the top 10 world's best vacation spots for you to check out in 2018! Be sure to send us a postcard.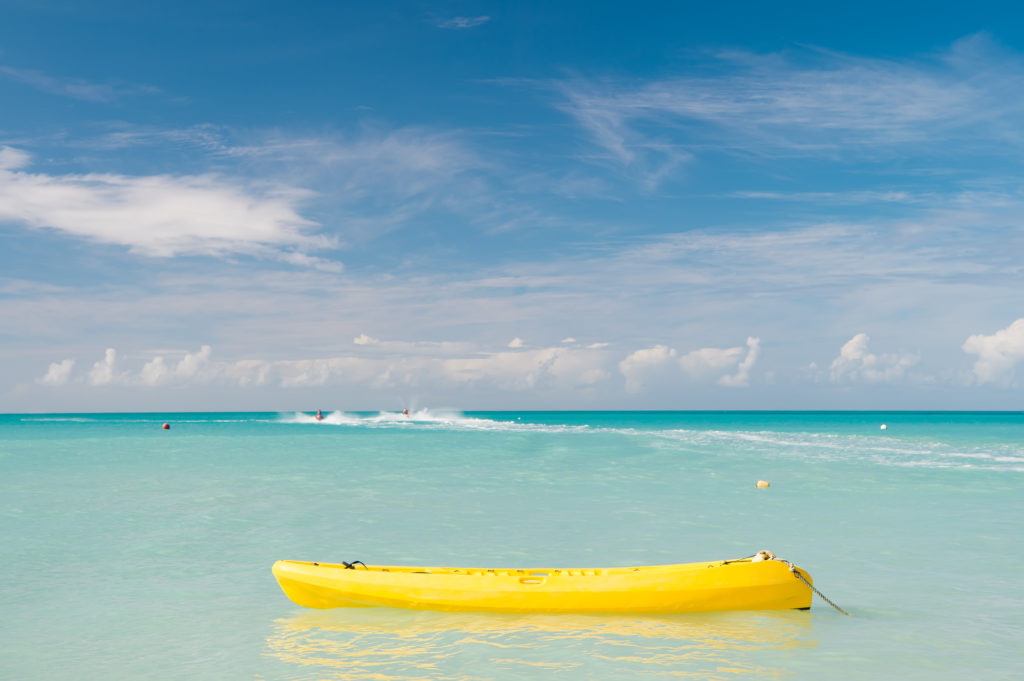 Did you know that Americans spend almost an entire year of their lives dreaming about being on vacation?
That's right: you spend at least 284 days pining, searching, and yearning for a well-earned trip.
If you suffer from a case of wanderlust, that number could be even higher.
So, what's keeping them from making the commitment? What is keeping you from making the commitment? Beautiful destinations are all over the U.S. and the world waiting for you to revel in them.
Traveling allows you to relax; learn a new culture; and have some exciting adventures. If anything, it breaks up the daily routine.
Whether an awesome family vacation or a solo excursion, these places deserve to feel your presence. We've compiled a list of the best vacation spots out there, so you don't have to. You only have to book the flight.
Ready to turn dreams into reality? Keep reading!
1 & 2. Arapaho and Roosevelt National Forest in Colorado
Did you know that these Colorado forests equal over 1.5 million acres of land? That's a lot of room to explore, hike, and camp in.
Easy access to the forests is in scenic Fort Collins, CO (another great destination spot).
There is plenty to discover here, with many wilderness attractions. The forest boasts the likes of the Cache la Poudre Wild and Scenic River and Mount Evans Recreation Area.
Another awesome idea for the adventurous: dispersed car camping. There are many state roads in the forest with numbered camping sites. The main rule is to leave the land the same as it was when you got there.
Dispersed car camping entails pulling up to any site that suits your pleasure. Parking, setting up a tent, and enjoying the night. And that's all! No park fees necessary to do this. Inexpensive and exciting.
Tips for the experienced hiker: try out the 11,700-foot Guanella Pass. This gives you access to the beauty of Colorado's landscape in one of the most intimate ways. Prepare to see plenty of wildlife and wildflowers.
3. The Capital of Malta: Valletta
Why visit Malta? And in particular, the city of Valletta?
Because it's Europe's Capital of Culture this year!
There are now 13 American cruise lines that dock in Malta. What does it have to offer? Besides beautiful beaches, a bustling nightlife, and 7,000 years of Maltese history, you mean?
You get the picture.
North America is responsible for a 54% increase in cruise travel to Malta. Want to see what all the fuss is about? Now's the perfect time to get in on this travel trend.
4. Asheville, North Carolina
What are the reasons to visit the eclectic, growing city of Asheville?
Plethora of breweries

Farm-to-table restaurants

A mass of local businesses

Near quaint towns like Sylva, NC

Less than an hour to Maggie Valley for skiing and snowboarding
One of the best parts of this town is your ability to do anything. Hike outdoors or swim in waterfalls. Spend a day shopping.
If you can't book your vacation this summer, there's plenty to do in the winter, too. While you're there, check out the River Arts District.
5. Thailand
Tour group company Asia Highlights explains why Thailand has the "it" factor:
The "Land of Smiles" culture

Temples to visit

Offers jungles and beaches

Elephants (need we say more?)

A decent amount of English speakers live here
Visit this Southeast Asian country and experience the ancient Buddhist culture. Then get the modern perspective in its capital, Bangkok.
6. Anywhere in Utah (No, Really)
Explore the 8 trails in Bryce Canyon.
Take a 16-mile roundtrip hike to the peak of Mt. Timpanogos and back.
Trek through mountains containing unreal wildflowers; a rich animal life; and unforgettable views.
Utah doesn't even have to try. It sits there and looks like a pretty postcard. Go see for yourself.
7. Yellowstone National Park
This National Park, the first of its kind, is for the most part in Wyoming. But it extends to Montana and Idaho as well, covering a total of 3,500 square miles.
This began the National Park services, which are here "for the benefit and enjoyment of the people." Sounds promising, doesn't it?
While you're there, check out the parks many active geysers, Old Faithful in particular. Hot springs, lakes, and mountains cover the entire territory.
And you may even come across a bear or a bison. Be on the lookout!
8. Yosemite National Park in California
Wanna see where rock climbing culture began? Then visit the Yosemite National Park.
Located in the High Sierras, this park offers waterfalls, deep valleys, and ancient giant sequoias.
You've got about 1,200 square miles to play and adventure.
Camping is by far Yosemite's most popular activity. Pack your tent!
9. Banff, Canada
Why visit Banff?
Because it's a beautiful resort town located right in the heart of Banff National Park.
Enjoy its mass of beautiful lakes, as well as plenty of opportunity for climbing and viewing wildlife.
10. Cuba
Why visit this beautiful, frozen-in-time town? Let us count the ways:
Eclectic old cars are everywhere

Get a taste of a place without a first-world consumer culture

Warm weather

Inexpensive and yummy eats and drinks (you can even walk around with your adult beverage)

Gorgeous, expansive beaches

Classic, hand-rolled cigars

Music and dance everywhere
This historic town is rich with culture and life. See for yourself!
The Best Vacation Spots are Waiting
We believe that these places spend as much time dreaming about you as you do about them.
The options are limitless: rent an RV. Book a flight. Take a cross-country road trip.
When are the best times to take a vacation, besides immediately? During the off-season is best.
Avoid the crowds and the inflated rates and book something during "shoulder season." This is the time right between high and off-season.
Do you think we missed any of the best vacation spots?
Then leave a comment below! Happy travels!