Do you feel like your vacations are becoming a bit repetitive? The same types of hotels, the same itinerary, the same tourist attractions? It's normal to become a creature of habit, but if you're looking to break that cycle, there are some tips you can follow to ensure you get the best out of your next vacation.
Read on for some ways you can inject a bit of spontaneity into your next vacation, and really get the best out of it.
Rent A Car
Don't restrict yourselves to your hotel comforts; if you really want to explore your surroundings and avoid the overly touristy areas, why not hire a car for a fun road trip! Armed with a map and some snacks, you can venture out of your comfort zone and spend the day discovering hidden gems and hot spots that you wouldn't find on Trip Advisor. Renting a car is ideal if you're looking to discover new sights and spice up your vacation if you get bored of lying by the pool every day. Click here for more information on car rentals.
Rent A Villa
If you'd prefer to forgo hotel accommodation altogether, you can always rent out a villa instead. Renting a villa has its pros, as it's often more homely than the standard hotel room, and you don't have to worry about check-in times or meal schedules. You can tailor your villa to your needs, and they're especially great for big families. With a villa, you get your own kitchen and the extra space for kids to play. You can also have a pool all to yourself!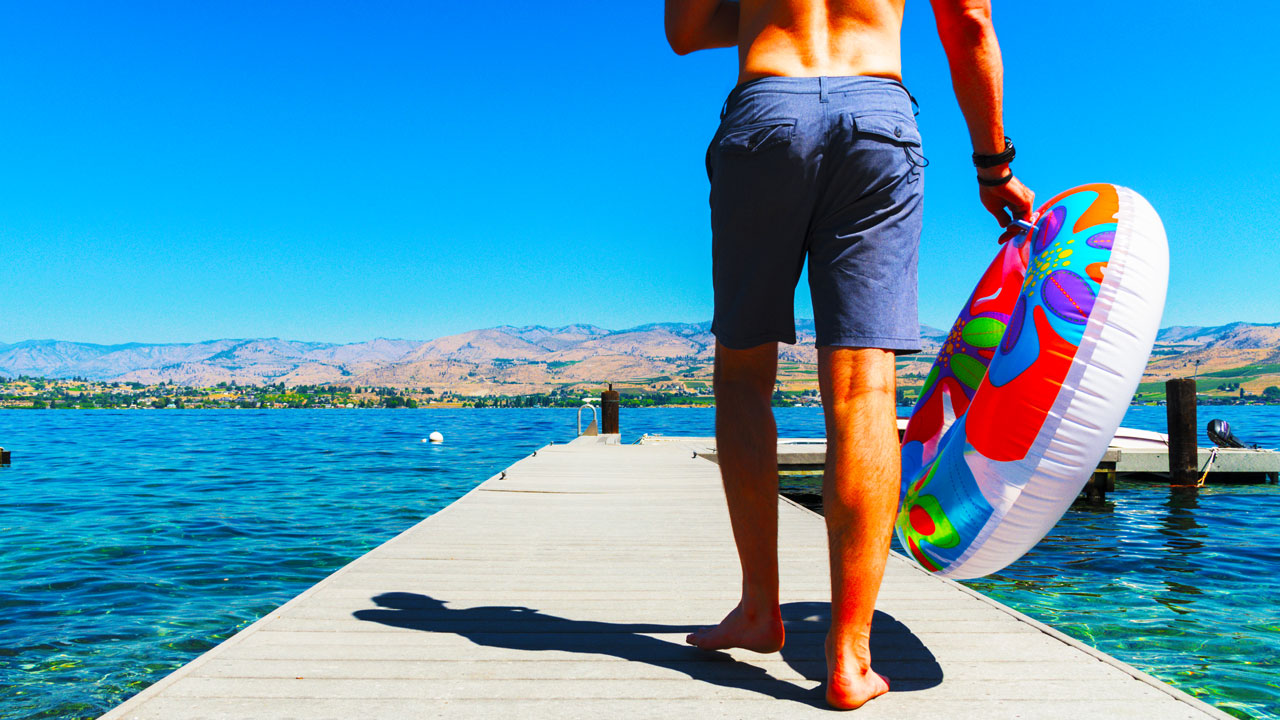 Live Like A Local
It's all well and good looking at reviews and reading guidebooks, but if you really want to have an authentic experience during your vacation, you're better off asking the locals for recommendations. Sometimes the best way to break old habits is to try and live like a local. So, whether you're curious about the best restaurants or bars, beaches or attractions, follow the locals, as they can steer you away from the overcrowded tourist areas.
Try New Things
Try to be more spontaneous! It's easier said than done, but it will ensure you make some truly wonderful memories. A vacation is the perfect opportunity to enjoy new experiences, and it will make the trip feel longer, too. Try new food, go bungee-jumping, get up close with some of the local wildlife; by going out of your comfort zone, you're opening yourself up to more possibilities.
Digital Detox
One surefire way of stopping yourself from becoming fully immersed in your vacation is to keep your iPhone on hand 24/7. Aside from taking holiday photos, there is no reason to be glued to your phone, especially if you are trying to detox from your hectic home life and embrace your vacation. The same goes for other devices, such as Kindles or iPads; these might be great for keeping you entertained during long journeys, but try to leave them behind when you go exploring, so you can really appreciate your surroundings.
Go Out with a Bang
Don't splurge out on your first few nights – save some money for your last night, to make sure you end your vacation on a high. Whether you want to dine at a fancy restaurant, go on a shopping spree or enjoy a speedboat ride, you'll want to finish things off on a positive note. That way, you'll still feel like you're on a high when the time comes to head home.