Going on a family vacation can be stressful, but it doesn't need to be. While traveling with children can be challenging, there are many simple ways to reduce stress and ensure you have a fun experience. To help you plan the perfect family trip, here are some amazing ideas the whole family will love.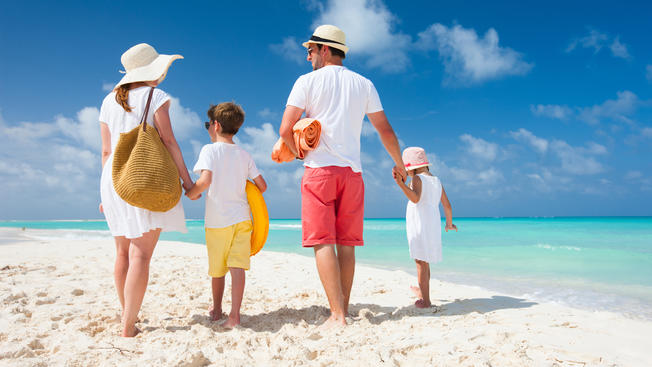 Go to an all-inclusive resort
All-inclusive resorts tend to be an excellent option for families as everything you need is right there. You can usually find several restaurant options, entertainment, and shops without even having to leave the hotel complex. What's more, many all-inclusive resorts offer excellent family facilities such as children's entertainment and creches. This helps to ensure that you all have a relaxing and hassle-free holiday. You can find all-inclusive resorts in most countries around the world, so make sure you choose a location with lots of exciting family-friendly attractions and activities. If your children are young, you may want to consider choosing a destination closer to home to avoid long-haul travel. You can find plenty of advice and guidance on the best family-friendly destinations around the world.
Plan a road trip
A road trip can be the perfect family adventure. While long car journeys with young children can be challenging, there are plenty of simple ways to ensure that the trip is fun for everyone. Here are some top tips for planning the ultimate stress-free family road trip:
Make plans in advance – Decide your route in advance and be sure to plan plenty of fun rest stops along the way. You should also try and book as much accommodation as you can in advance and also purchase tickets for any popular attractions on your route. If you are interested in renting a car for your road trip and would like more information on international car hire, then you can read more here.
Beat backseat boredom – Pack plenty of things to keep your kids entertained on the journey. Bring along things like books, iPads, board games, and coloring books. Make sure that you also pack plenty of healthy snacks to avoid having to buy expensive roadside food.
Ensure safety and comfort – On long journeys, it's vital that children are seated safely and comfortably. Make sure your kids are sitting in a car seat, booster seat, or buckled in a seatbelt for the duration of the journey. You could also bring along some extra comforts like pillows and a blanket.
Book a self-catering apartment
Self-catering apartments are another great option for families, especially large families. They tend to offer much more space than hotels rooms, and you don't have to worry about trying to reserve a family room or request adjoining rooms. You also have the option to cook your own meals and your family can socialize in the communal areas like the kitchen and lounge during the day and evenings. Preparing your own meals will help save money on your holiday budget, and you will also have a fridge to store drinks, snacks and other essentials throughout the day.