5 Buying Tips to Find the Best RV Insurance
Do you live life on the road? To ensure coverage if something happens to your RV, the best RV insurance will keep you covered. Here are 5 RV insurance buying tips.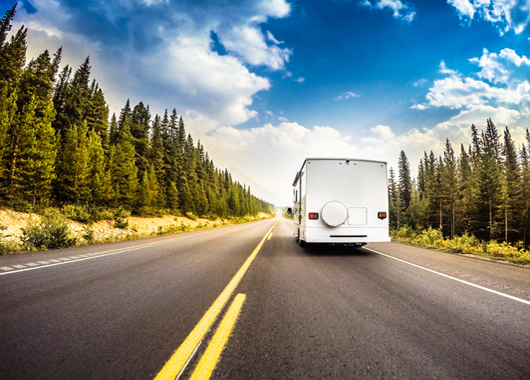 Whether you've been involved in the RV life for some time now, or if you're just making the transition to life on the road in your retirement, it's easy to make mistakes.
One of the biggest?
Not having RV insurance.
In this post, we'll tell you how to find the best possible RV insurance for your situation.
We'll also discuss several different types of full-time RV insurance that it's just not smart to go without.
1. Know If You Need It
The first tip to making sure that you get the best RV insurance possible?
Understanding who needs it the most, and what type of coverage works best for you.
First of all, if you live in your RV, you'll non-negotiably need full-time RV insurance. This means that your RV is actually your primary residence, and will give you a higher liability insurance that's similar to a homeowner insurance plan.
You'll even be able to get medical coverage/liability insurance if people are injured in your RV, along with potential coverage for a rental home or hotel if the RV breaks down.
You'll be able to cover any items you keep in storage units while you're traveling, and even coverage for RV accessories.
2. Understand Collision and Comprehensive Plans
Especially if you're looking for the best full-time RV insurance, you should consider having collision coverage.
This means that if you accidentally back into a pole, a tree branch falls on your RV, or if you're in a crash with another car, you'll be able to get coverage.
Comprehensive coverage means that you'll be covered in the unfortunate event of vandalism, animal disasters (like bears!) or even falling power lines.
Remember that, for both of these options, you'll need to pay a deductible. You'll be responsible for covering the entire deductible amount on your own.
So, make sure you've done your research to find the lowest one possible. In the RV world especially, word of mouth rules. When in doubt, ask others in your park what kind of coverage they use!
3. Get Several Quotes
When you're in the market for the right coverage, you need to make it a point to speak with multiple RV insurance companies.
You want to learn about the types of coverage they offer, whether or not you're eligible for their plans, and the deductibles you'll need to pay.
To get a quote online, speak with a Call Wiser agent directly.
You'll be able to understand the features of the insurance plan you're considering. You may even be able to leverage quotes from other RV insurance companies into getting a better offer.
Ready to Invest in the Best RV Insurance for your Family?
From making sure that you understand when full-time RV insurance is appropriate to helping you to connect with the right people, we hope you've found this post informative.
Remember, when in doubt, speak with an agent directly and negotiate when you can.
For more advice for life on the road — or in your dream home — keep checking back with our website.