Updating and refreshing your space can breathe new life into a room. So, if you're looking to spruce up your interior design, wall art is one way to do it, especially if you're on a budget. Of course, there are all different kinds of wall art that you can use to switch things up a bit and create a whole new vibe.
From decals and wall signs to wall panels to mirrors and prints by independent artists, there are several ways to transform your space. Say goodbye to boring walls with these seven wall art tips that can help refresh your living space.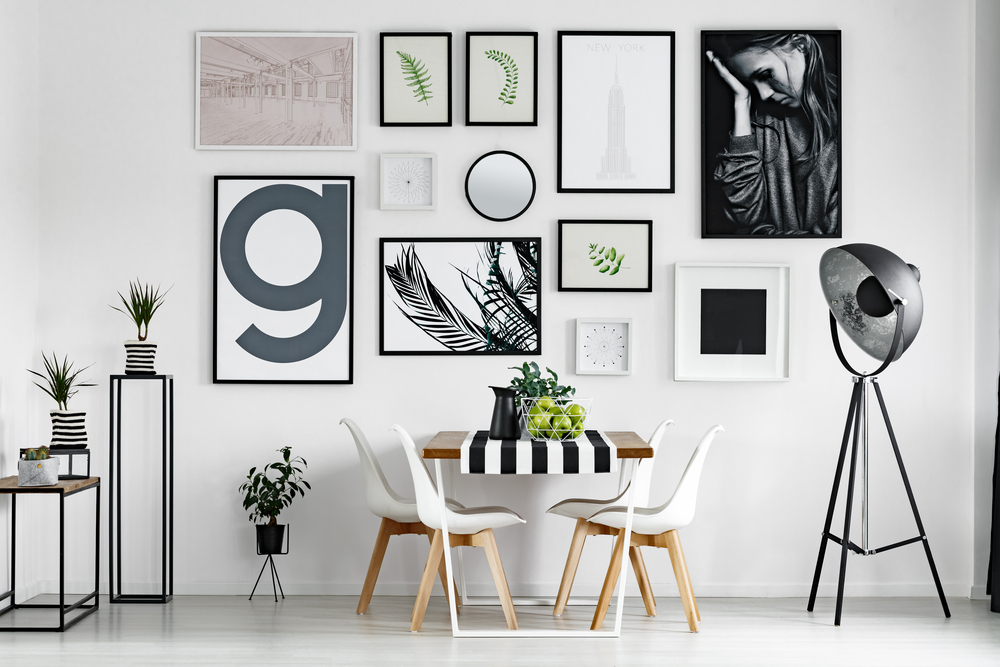 1. Wall Decals
When done thoughtfully, adding wall decals can instantly liven up a dull, drab room by bringing the elements of the room together. First, think about the type of theme you're looking to achieve. Under the sea? Beachside vibes? Then, find decals that incorporate those elements. For example, for either of these motifs, you could find little seashells, cute little crabs, or intricate dolphins to place strategically throughout your space.
2. Art Prints
If your home could use a splash of culture, consider adding some prints made by local, independent artists. It's a win-win, as you'll be upgrading your room décor while supporting artists in your community. Browse art prints and find something that aligns with your personal tastes. For instance, are you more of an abstract art lover or do you prefer paintings of beaches or animals? Do you prefer painting, photography, or mixed media?
3. Wall Signs
Wall signs can be a great way to add some personality and humor to your home. There are tons of wall art ideas to help you get some inspiration for what you might want. You can start with browsing Pinterest, which features tons of ideas for wall signs to help you figure out exactly what direction you want to take.
4. Panels
Panels not only hide dings and dents on your walls but they can also add interesting texture to a room. Of course, you have a few options when it comes to wall panels, including self-adhesive wood planks, raised paneling, beadboard, faux leather, board and batten, salvage, shiplap, and plush felt. Do a little research to figure out which one would best suit your living space.
5. Mirrors
Mirrors are another great way to refresh your space and even bring in more light, depending on how strategically you place them. You can also use mirrors to give the illusion that you have double the space. Find a few mirrors you like that will fit the décor of your living space and start experimenting.
6. Wallpaper
If you want something easy, yet versatile, think about using wallpaper to spice up your living space. With a variety of patterns, colors, and designs available, you have some options when it comes to wallpaper. Use it to add some color to your fireplace or mix and match patterns for a contrasting effect. You could also try using wallpaper on one wall to make it pop.
7. Lighting Fixtures
Lighting fixtures are another way to go when it comes to wall art. In fact, wall lamps and sconces come in a variety of different styles, designs, and colors. Whether you're going for a more elegant, sophisticated décor or a more modern look, wall lamps, and sconces can help you complete the theme you're looking to achieve. Start browsing lighting fixtures that can help bring a little something different into your living space.
Sprucing Up Your Living Space
Now that you have some ideas about different ways to spruce up your living space, take what you've learned and put your own spin on it. Whether that includes wall signs, panels, lighting fixtures and/or decals, make sure whatever you select complements your existing décor. Start thinking about what kind of wall art would go best with your interior design theme.