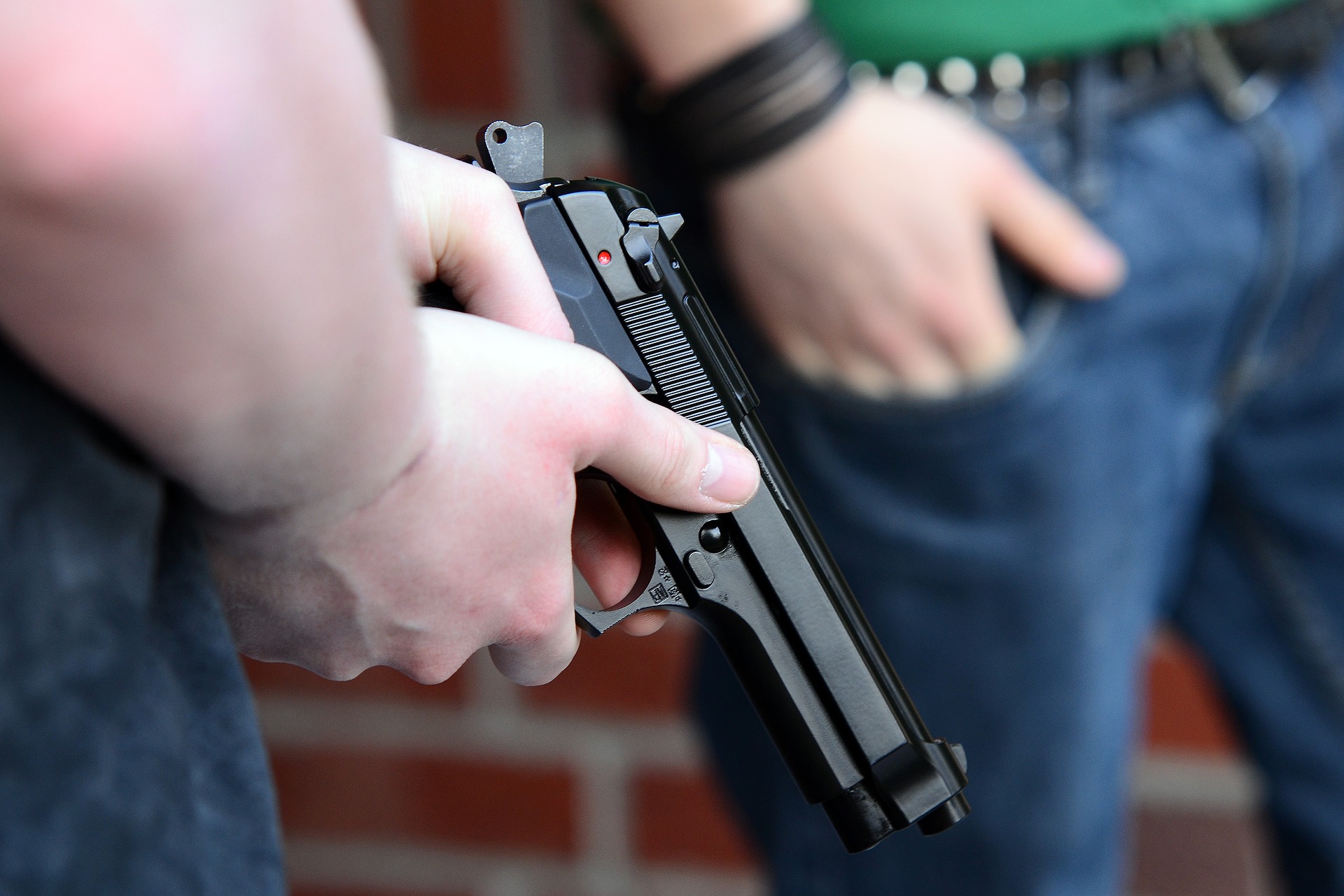 If guns are your thing, it's always important to stay "in the know" regarding the newest and coolest options on the market. The year has brought about many surprises, but the developments in the world of firearms may excite a more primal interest.
Take a moment for research, and start saving for your newest purchase today. Here is a brief look at a few of the years most excellent handguns.
Ruger-57
If you want to get yourself a tough handgun without breaking the bank, head to your favorite online gun store to snatch up 2020's release of the Ruger 57. There's no design flaw to cause complications when you're working with a Ruger.
You'll have a 20 round magazine, adjustable sights, and a thin grip for more control when you purchase a Ruger 57. The kickback on this weapon is minimal, so you're sure to have a straighter shot.
Mossberg MC1SC Pistol
If you want a good-looking pistol, the Mossberg MC1SC is just the right handgun for you. This year's release features some pretty fancy upgrades to the design, and the durability of the build is second to none.
The upgrades and accessories associated with this fine weapon will give you all the safety and security you desire from your primary carrying weapon. Check out other Mossberg firearms for more variety.
CZ-75 Pistol Special Edition
The CZ-75 Pistol is no newbie to the market. In fact, it's been on the line for 45 years this year, and the company wants to celebrate its longstanding reliability. Jump aboard the party train, and consider getting your own before they're all gone.
CZ is releasing 1,000 special edition pistols that will have a high-gloss finish and fancy engraving on the slide and frame. With wooden grips and tritium night sights to complete the ensemble, the CZ-75 won't leave you disappointed.
FN 509 Compact MRD
This compact weapon packs a full-size punch with style. The FN 509 Compact MRD also features a more than capable optics package that will make enthusiasts like yourself work hard to contain the excitement.
You can place nearly any of the most popular red-dot sights on the optics mounting setup of this gun. The barrel is as compact as the build with 3.7 inches of raw firing power. The trigger design of the weapon is also built for efficiency and accuracy.
DWX Compact
The DWX Compact is an interesting pick for enthusiasts. It's a great mixture of the 1911 and the CZ-75 with superior ergonomics. The price of this gem isn't for the faint of heart at around $1,800, but you'll definitely get what you pay for with the DWX Compact.