One particularly popular type of LED bulb in high demand nowadays is the GU10 LED bulb. Basically speaking, GU10 means that a kind of cap is fitted to the bulb or lamp, which makes it easier and a lot more convenient to fit downlights as no transformer is required. But if you're still debating whether to go for GU10 LED lights for your lighting installation, here's all you need to know about the primary benefits of GU10 LED bulbs.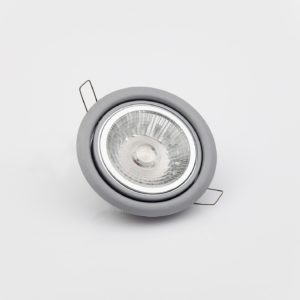 High performance and illumination
Some people who may not be too familiar with GU10 LED lamps and bulbs may have the mistaken idea that they do not give off the same high performance as well as illumination provided by traditional incandescent or halogen bulbs, which are known for giving off a warm light. But nowadays, many – if not all – GU10 LEDs are able to give off ample illumination, so brightness is not really an issue at all.
Reduced energy consumption
One known fact about LED lights and lamps is their reduced energy consumption compared to halogen or incandescent bulbs or CFLs. In fact, LED lights can use up to 85% less electricity compared to traditional lights. Another great factor about LED lamps is that they don't give off heat, unlike, say, halogen bulbs. Halogen bulbs are widely known to create a lot of heat when being used, which in fact is related to their higher energy consumption. But LED lamps and bulbs will stay cool even after they have been used for some time. The energy that is used by a typical GU10 LED lamp will generate light rather than generate heat.
Varied choices in colour temperature
As mentioned, some individuals who aren't too familiar with GU10 LEDs may assume that their light is not 'warm' enough compared to halogens or incandescents. But the fact is that a typical GU10 LED can come in a wide range of colour temperatures, which includes cool white, warm white, and more. Cool white can be used for working areas such as studies and kitchens since it has a similar look to daylight, whilst warm white can be used for areas where you want to relax, such as a living area or a bedroom. Some of the newest variations in GU10 LEDs even come with an extra warm white option, otherwise known as soft white.
Another advantage of GU10 LED bulbs is their flexibility. You can easily dim the bulb with the use of a switch, so you can set the mood and ambience in your home. This allows for much better control over your own abode as well.