Taking care of your parents is the least you can do to repay them for all they've done for you. Here's how to choose the most appropriate elderly care centre.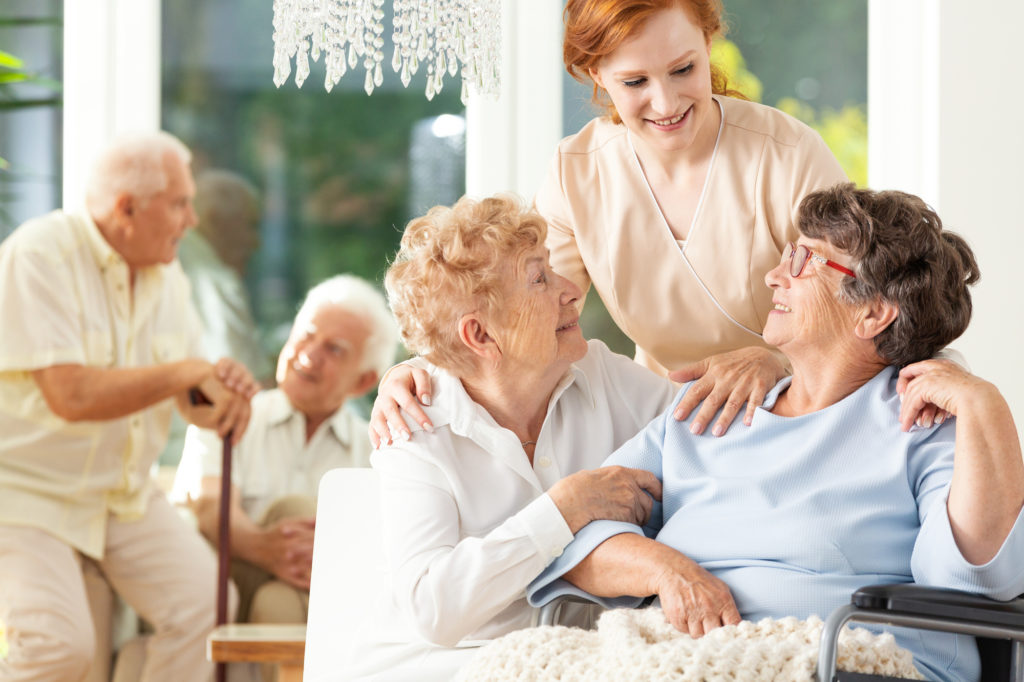 Are you looking for a senior care facility in the United States?
There are over 44,369 long-term care facilities in the country. To be more precise, there are 15,219 nursing homes, 15,836 assisted living facilities, 13,314 HCAs, and 681 skilled nursing facilities.
The ever-growing number of senior care facilities makes it hard to choose the right one for your elderly parents. If you want them to live happily, you need to select the best center available.
But what do you consider when choosing a senior care facility?
Here's a time-tested guide to help you choose the best elderly care center.
What Do Your Elderly Parents Want?
You need to figure out what your parents are hoping to find in their new home. You can also ask them what they want before you start looking for a care facility for them
Remember they're the ones who'll live there; it's essential to ensure they're happy and comfortable with the choice you make.
Asking your loved ones what they want will also make the transition easy for everyone involved.
Special Needs
The next thing you'll need to do is assess the type and level of care your aging parents will require.
If they need a high level of care or have complex needs, make sure the facility you choose has licensed and experienced nurses on duty at all times.
Also, choose a facility that offers residents access to allied health professionals and services on a regular basis. You should also ensure a registered nurse visits the elderly care facility every few days even if your parents have low care needs.
If your parents suffer from memory-related conditions such as dementia, it's advisable to take them to a reputable memory care facility.
Memory care centers have special programs that help minimize the symptoms and delay progression of the memory-related diseases. They also have special amenities that are safe, secure, and suitable for memory loss patients.
Location and Safety
You should be able to visit your loved one in the care center frequently. For this reason, you need to choose a facility you can easily access, spend quality time together, and share tips for healthy aging.
If the senior care facility isn't close to you, make sure it's close to another trusted family member who's ready and willing to visit or support your parents.
Also, ensure the facility is in the safest neighborhood you can afford. There are many free crime-tracking tools such as CrimeReports that you can use to find out the rate of crime in the area where the facility in question is located.
Size and Look of the Facility
The size of the elderly care facility is also quite important.
The right size may depend on the unique personality and preferences of your parents.
Are they introverted, quiet, or outgoing and social? Would a facility with a lot of other people provide a better environment for them?
Does the care center have enough rooms to provide activity zones and quiet living areas for the residents?
Make sure your loved one is happy and comfortable with the size. It's also essential to visit the facility and check how it looks and how it's run. Is it clean and tidy both inside and outside?
Also, check the room too and ensure they have a warm and home-like feel.
The Staff of the Elderly Care Center
Did you know that one of the keys to a healthy and happy life is living with people who love and respect you?
An 80-year longitudinal research, the Harvard Grant Study, has confirmed the importance of living with the people who value you. Therefore, if you want your parents to be happy and lead a healthier life, pick a facility with employees who love their job and have a close relationship with residents.
Also, ensure they're professional, caring, friendly, approachable, and helpful to the elderly.
Dietary Needs
If the aging parents have special dietary preferences or restrictions, the care center needs to take care of them. The facility should observe the nutritional needs of the vegetarian, diabetic, allergic, lactose intolerant residents.
Also, if your loved ones have special dietary needs, consider an elderly care facility that offers a variety of well-cooked and tasty meals, not the same ones in rotation.
Lifestyle Activities
Talk to the lifestyle representative or facility managers to find out what activities are on offer daily and weekly. The essential activities include art, social gatherings, music, bingo, fashion shows among others.
If your parents love a particular activity, the care facility should have it on the activity list. You can also ask the lifestyle representative if they can add the activity on their list if it's not available.
Fun, engaging lifestyle activities will keep your loved one more active and reduce boredom.
Access to Public Transport
Your elderly parents might need to visit a friend or a relative. Therefore, the facility you choose should be near a public transport system or a major highway.
If there's no public transport near the care center, ask if it offers a daily transport service that enables residents to venture out to the shops.
You can also find out if there are local community groups near the senior care center that offer bus services for the elderly living in the area.
Read the History of the Senior Care Facility
Ensure the facility you choose has an excellent track record.
Find out what the past clients say about it. Ask the locals about their experiences with the care center.
Don't take one person's word for it! Ask as many people as possible what they think about the elderly care facility.
It's also essential to visit online review sites and evaluate the feedback about the facility. Government websites can also help you figure out if a facility has a good history or not.
If the feedback you get from the third-parties gives you a good level of comfort, you can move your parents to the care center.
Final Thoughts
Finding the right care center for your aging parents can be stressful and confusing. The good news is that it's possible! All you need is to figure out the needs of your elderly parents before you start your search.
Also, ensure you follow the tips we've highlighted above. They'll help you identify the best elderly care center and avoid making mistakes.
You can check out our blog for more helpful articles on this and other interesting topics.