Congratulations! Your sweetie just popped the question, and you're now ready to start planning your wedding.
But while you have endless love for each other, you may not have an endless amount of money to spend on planning your big day. As a result, you have zero interest in planning some mega-expensive wedding and honeymoon that will result in you starting your marriage tens of thousands of dollars in debt.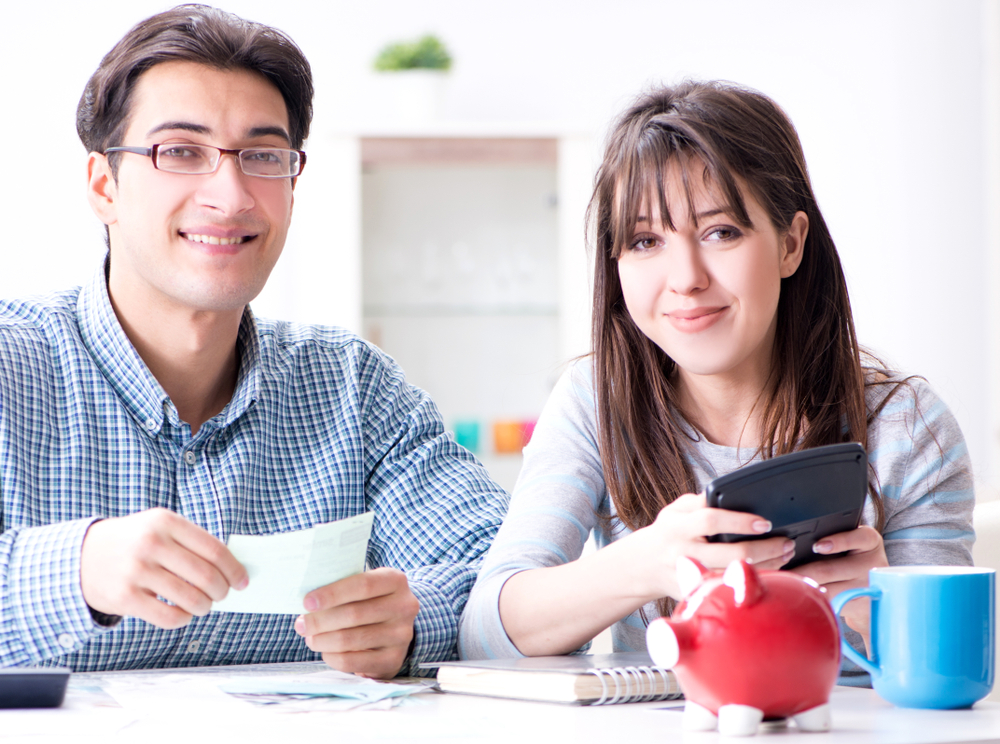 Here's some great news: You don't have to spend a ton of money to create a beautiful and meaningful wedding, pre-event parties and honeymoon. For tips on how to enjoy your special day and honeymoon in a way that won't break the bank, consider the following ideas:
1. Get Married Outside or at Home
Renting a wedding venue can be a rather costly endeavor. Instead, consider tying the knot in a public park that's surrounded by gorgeous trees and flowering bushes and/or which features a beautiful view. You may also want to consider holding it in the backyard of your parents' home.
If you go with the local park option, make sure you can reserve the spot ahead of time, and try to also choose a location that has an inside or under-cover option if it rains. Your best bet is to a location that has a sizable gazebo, ramada and/or community room where the ceremony will be held.
2. DIY Whenever You Can
Another great way to save money on your wedding is to implement a DIY approach to any number of things. For example, consider creating your own wedding invitations. All you need is a dependable home printer and an invitation kit that you can find at your local craft or stationery store. Plus, this one step alone can save you hundreds of dollars on an item that, while necessary, will ultimately end up being tossed in the trash by most of your guests.
One word of caution: Only take on DIY projects that will be worth your time and effort and which won't cause unneeded stress. Indeed, creating your own wedding invitations and beautiful table centerpieces from silk flowers are both tasks you can tackle months ahead of the ceremony.
3. Plan a Simple Bachelor and Bachelorette Party and Honeymoon
You've likely heard of destination bachelor and bachelorette parties, where everyone jets off to some sunny locale to celebrate the groom- or bride-to-be with a whole host of fun and festivities. However, know you can have a wonderful and meaningful celebration with your friends in a much more budget-friendly manner.
Guys can hit the links for a morning round of golf and cigars and then head to a classy restaurant for dinner, while gals can have an old-fashioned slumber party complete with DIY mani/pedis, junk food and late-night ghost stories. You also don't need to spend a ton of money on your honeymoon. And, you may be pleasantly surprised to learn you can venture off to some exquisite destinations for less than you might think.
For instance, cruises to Alaska can be rather affordable. In fact, Princess offers a number of amazing cruises to our 49th state that range from seven to 17 days. Sign up for special offers on the Princess website and stay up to date on budget-friendly cruises that will let you and your sweetie relax and unwind on the ship while taking in the incredible scenery Alaska has to offer.
Enjoy Your Special Day!
It must be reassuring to know you can plan a meaningful and beautiful wedding, honeymoon and pre-event parties without going overboard in expenses. By looking for inexpensive options during the planning stage, being willing to take on some of the work yourself, and remembering that being with your friends and/or your new spouse is ultimately most important, you can start off married life in a financially healthy way.