10 Real Estate Terms and Tips You Should Know When Buying a New House
Buying a new house is a huge commitment that takes a lot of time and it's easy to feel overwhelmed in unfamiliar territory. Here are some real estate basics you should know that will make the process easier.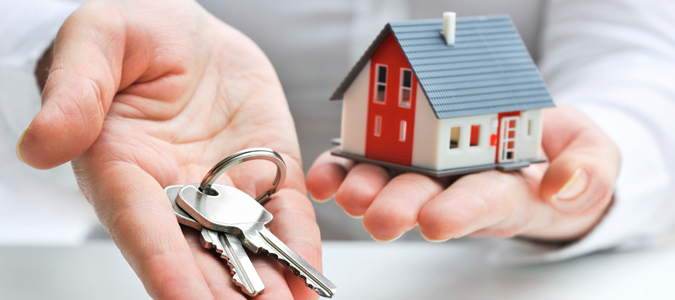 Are you considering buying a new house?
Home ownership has all sorts of perks from financial gain to increasing personal assets.
According to the US Census Bureau, 5.51 million US homes were sold in 2017.
Buying a new house is a huge commitment. It can take a large portion of your time and it's easy to feel overwhelmed in unfamiliar territory. And, as much as we prepare for home ownership, buying a house is never a straightforward task.
If you're considering entering the world of home ownership, there are certain terms and tips you'll want to acquaint yourself with. Having a basic understanding of these real estate concepts is sure to provide you with peace of mind and make buying a new house less intimidating.
Read on for the ten most crucial real estate terms and associated tips to know before starting your new home search.
1. Mortgage
Unless you're a member of the upper class or planning to conduct a bank heist, the odds are you're going to rely on a mortgage to finance the purchase of your home.
We hear the term "mortgage" all the time, but what exactly does it mean?
A mortgage is a loan from a bank or mortgage lender to help finance the purchase of a home.
On top of the amount borrowed, the borrower must also pay interest on the loan.
The four parts comprising of the mortgage loan are as follows:
Principal – amount borrowed

Internet – the price a borrower pays for the loan

Taxes – property taxes

Insurance – may include mortgage insurance and homeowners insurance.
The house then becomes collateral in exchange for the money borrowed from the bank/mortgage lender. And, so, if the borrower is unable to continue paying the mortgage, the home is at risk of being taken away.
Keep in mind that mortgage requirements may be different for those looking to purchase investment properties.
2. Fixed Rates vs. Adjustable Rates
When it comes to conventional mortgages, there are generally two options to choose from: a fixed rate mortgage and an adjustable rate mortgage.
With a fixed rate, the interest rate is pre-determined throughout the course of the loan. This means that fluctuating interest rates have no effect on your loan. Most common fixed rate mortgages are for 30 years.
An adjustable rate mortgage, on the other hand, encompasses a varying interest rate. When interest rates increase, so does your interest payment. However, when interest rates decline, so does your interest payment. Adjustable rate mortgages are often over the course of 5, 7 or 10 years.
3. Pre-Approval Letter
Before actually applying for your mortgage, you will get a pre-approval letter from your lender.
This pre-approval letter is an estimate as to how much they are willing to lend you.
This number will take into account numbers such as your salary, credit score, income, etc.
Buyers can use this letter to roughly determine what they can afford and reassure sellers that they will be able to get a mortgage when necessary.
4. Buyer's Agent vs. Listing Agent
In general, there are two real estate representatives involved in the sale of a typical real estate transaction. While there are similarities, their duties will change and they may complete different real estate courses.
The buying agent is the agent that represents the buyer in a purchase. The listing agent, however, is the agent that represents the seller and the property for sale. When crafting an offer, the buyer agent will present the offer to the listing agent.
Remember, when purchasing a home you do not pay your real estate representative. Their commissions are a cost paid for by the seller of the home. The only time that you pay your real estate representative is if you are selling your property and using a listing agent to represent the sale.
5. Comparative Market Analysis
A comparative market analysis, or a CMA, is a report conducted by the buyer's agent.
This CMA details the homes that have sold recently in the area. This report helps to conclude the market value of a property before an offer.
The best type of CMA will detail homes that are similar in structure, size, lot and location to the property in question. Together, the buyer's agent and the buyer can use these CMAs to arrive at a strong offer that is backed by numbers and historical data.
Having your agent conduct a CMA is essential to any offer. It helps ensure that you are paying market value for a home and helps to avoid any issues with appraisals later in the game.
6. Zoning
Before beginning your property search, it's helpful to understand that land is divided into residential, commercial and/or industrial.
This is referred to as zoning and can limit what can be done to certain areas. For example, if you are looking to run a business within your home, you may need to apply to commercial zoning on top of residential.
Areas zoned specifically residential are with limits industrial factories from taking residence in the middle of a subdivision. Be sure to review the zoning of your area to ensure that you are able to carry out your necessary duties.
7. Inspection
Before or after an offer is made, the buyer will have to schedule an inspection of the home.
A typical inspection usually costs around $300-$500 but can vary based on property type and lot. This inspection is essential for outlining any potential issues the home might have. The inspector will go through the property in great detail and pay special attention to elements such as:
Plumbing

Electrical

Foundation

Pipes

Walls

Appliances

Heating
Be sure to have your realtor recommend a good quality home inspector. A good inspector will be capable of locating any issues within the home. This may lead to negotiating a lower price or having the sellers remedy the issues.
Consider that the costs for inspection may vary depending on the state of the property. For example, the cost to conduct an inspection on an old, abandoned home is likely to be more expensive than a turnkey, ready-to-move-in home.
If you're interested in learning more about purchasing turnkey homes, view here for the many benefits.
8. Appraisal
When an offer on the home is accepted, the bank or mortgage lender must conduct an appraisal of the home.
First-time buyers are often unaware of the fact that all homes being purchased with borrowed money require appraisals. After the purchase appraisal will evaluate the market value of the home. From here, the bank or mortgage lender will lend the borrower the appraised value.
Remember, just because a buyer paid a certain amount for a home, it doesn't mean the bank or lender is automatically willing to loan that exact amount.
Let's say the buyer paid $550k for the home. The appraisal, however, only comes out to $540k.
Because the appraisal value is lower, the bank will only be willing to lend that appraised amount to the buyer. The buyer then will have to come up with the balance in order to close on the property.
For this reason, it's important to be careful not to pay above market value on properties. If you feel strongly about paying over market value, be sure to have money set aside to cover a potential difference.
9. Closing Costs
On top of the purchase price of the home, it's essential to prepare for the closing costs that occur after an offer is accepted. These closing costs do not include the down payment.
Be prepared to pay between 2% and 5% of the purchase price of the home in closing costs. These closing costs cover things such as:
Loan processing costs

Certain taxes

Title insurance

Excise Tax
Be sure to find a realtor that is upfront with you about these costs. Nobody likes being surprised on the closing of their home with excess fees. Have your realtor and your attorney calculate a ballpark number as to what you can expect.
10. Title Insurance
Once the offer is accepted, the new buyers will receive a home title report in the week following.
The majority of mortgage lenders require the buyers to pay title insurance as part of the closing costs.
Title insurance ensures that all of the rights and titles associated with the home are correct.
They will search public records to make certain that the prior owner had legal title to the home and that there are no liens on the home.
This insurance helps to protect the buyers from any legal issues associated with the title of the home. The cost is insignificant and it can save the new buyer a lot of grief.
Are You Ready to Begin the Process of Buying a New House?
Taking the leap into home ownership is never easy.
After all, real estate has its own set of lingo and these terms and concepts can prove confusing at times. From pre-approval letters to zoning and title insurance, the most successful buyers are ones that grasp the true meanings of these concepts.
Understanding what these terms mean and the associated tips will allow you to feel more qualified when it comes time for buying a new house.
Happy house hunting!
If you're looking for more articles on anything from lifestyle and travel to marketing and design, be sure to check out our website!