Contractors in the utility industry use a variety of techniques to ensure that their work is satisfactory, while also minimising interruption to the surroundings. In most projects where pipes and cables require underground installation, trenches and horizontal directional drilling becomes the go-to method of these contractors. Although these techniques have significantly improved the process, it is still necessary for each contractor to save on overhead costs. Owning drilling equipment is not always feasible.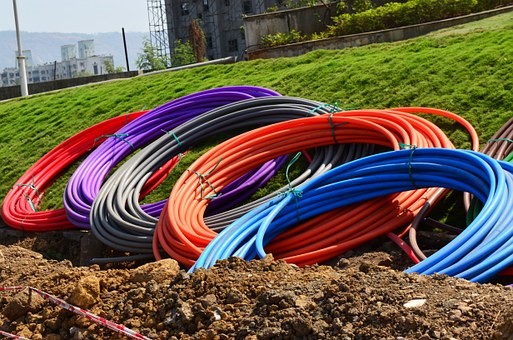 What to consider when renting drilling equipment
Renting construction equipment is a common practice across different industries. These days, you can rent just about anything, whether it is a large machine or small hand-held equipment. In today's directional drilling scenario, renting is also highly considered. There are many horizontal directional drilling companies specifically catering to the utility industry.  What does a contractor need to consider when renting drilling equipment?
Cost of operation and maintenance. One reason why a contractor should rent equipment instead of buying is the overall cost of maintenance and operation. Buying equipment will take up a huge chunk of your operating capital and reduce profit margins.
Repairs and replacement. Expensive machines will eventually wear out and require costly repairs. In addition to this, you need to have a dedicated warehouse to keep equipment in good shape. If you don't have dedicated staff to maintain and repair this equipment, you will end up with lost capital.
Project size and operation. It is only logical for small contractors to rent equipment. Even if rental companies require a down payment, the cost is still manageable compared with an up-front purchase. In most projects, renting equipment is the most feasible solution to taking advantage of the latest directional drilling technology.
Rental companies offer different terms and conditions which you should always be familiar with. Before finalising any rental agreement, always look at the fine print to ensure that you are aware of each specific condition.
Directional drilling scenarios every renter should be aware of
Renting equipment resolves a lot of the problems involved in purchasing and maintenance. When you undertake a certain project, it is likely to need different tools and drills to complete the job. When you rent a drilling machine, you can prepare for everything you require at once and have the added convenience of having the right tool when you need it.
Another possible scenario is when you or your team does not know the exact tool or machine needed for the project. Horizontal directional drilling companies can help by providing the necessary advice on what tool or machine suits the required application.
Having to worry about the right tool or machine to use adds inconvenience to the contractor. Rental companies significantly reduce these concerns and improve job efficiency by being experts in the field of directional drilling. Not only that, you can take advantage of the vast arsenal of the latest equipment and techniques used in the field of directional drilling. In many ways, renting a drilling machine is a better option for every contractor involved with projects in the utility industry.