The Ultimate Guide to Turnkey Real Estate Investing
If you're looking to get into real estate investing and want to make some passive income, turnkey real estate is the scene for you. In this guide we'll tell you what turnkey properties are and why they're such solid investments.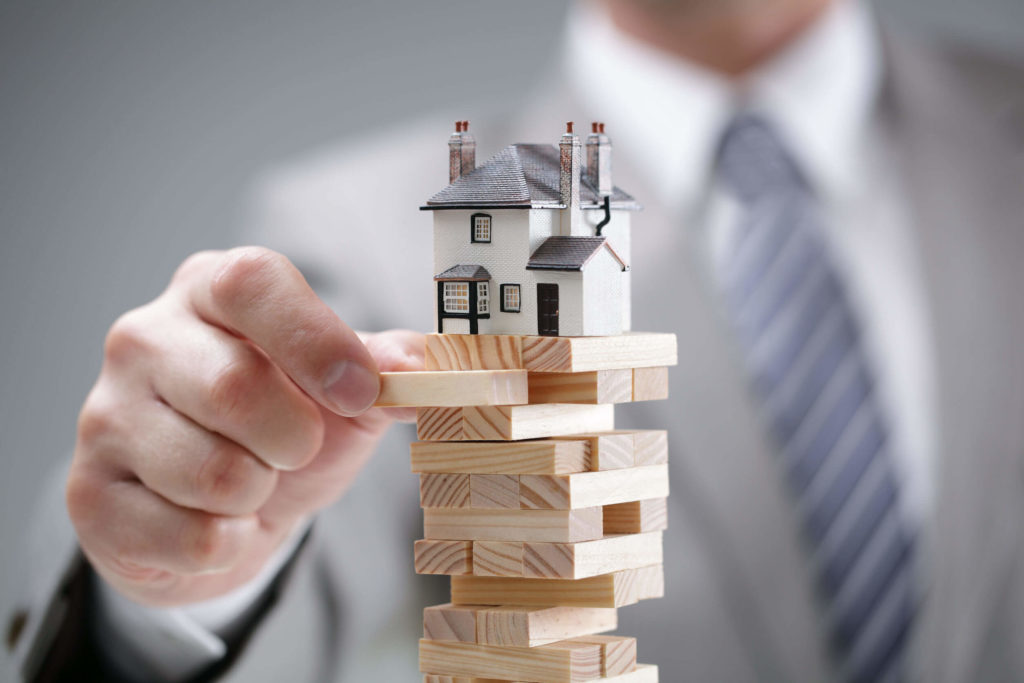 Are you considering investing your money in real estate?
Real estate is one of the best investment options anybody can make. Turnkey real estate, in particular, offers investors the opportunity to earn money without the hassle of being a landlord.
This type of investing involves purchasing move-in ready homes and having the property managed by a third-party. This is the perfect investment for those looking to invest in property outside of their locale.
If you're not real estate savvy, don't fret! Whether you're new to real estate investing or a seasoned pro, real estate investing can be a solid option for anyone.
In this guide, we'll help you understand what exactly turnkey properties are and what to look for in this type of property. We'll also explain why they are such a solid investment and how to turn your first profit.
What is a Turnkey Property?
A turnkey property differs from a standard property in two main ways. First is the move-in-readiness of the home and the second is the ability to be managed from afar.
A turnkey property means that you can turn the key, walk through the door and the property is ready to begin making money, as opposed to a home in which the investor spends their own time maintaining the unit and finding suitable tenants.
Unlike typical investment properties, turnkey homes are often sold having passed necessary inspections. This gives them a clean title report and allows the closing process to be smoother for the investor. Again, this helps to take the pressure off of the investor and simplify the entire process from start to finish.
A turnkey home involves purchasing a home and leverage the expertise of a professional to handle the rest. This turnkey home should be up to code, in livable condition and might even have tenants living in it already. With a tenant already occupying the unit, the investor is able to begin making money immediately.
This type of investment allows the investor to enjoy all the perks of investing in real estate while avoiding the time-consuming, tedious aspects of being a landlord.
The goal for companies specializing in turnkey properties is to make the life of the investor as easy as possible. The idea is to have the investor simply "turn the key", sit back and wait for the money to roll in.
Types of Turnkey Properties
For turnkey real estate investors, it's important to consider the many different property options. It's also important to understand what these real estate terms mean for your investment.
While most assume that all turnkey investments are new properties, this is not always the case.
Turnkey properties can include new construction homes as well as resale homes that have been renovated.
A turnkey property can be in the form of:
A condo

A single-family home

An apartment building

Multi-family unit
With each type of property comes different pros and cons associated with the maintenance. For example, while a condo may require minimal maintenance, the owner usually pays monthly H.O.A. fees. This monthly fee in combination with a mortgage and a property management fee may prove to be expensive.
On the other hand, a single-family home may require extensive maintenance. With this added maintenance, an added fee may have to be paid to the property management company for the upkeep.
Why Should You Buy a Turnkey Property?
If you're wanting to enjoy the perks of property investment without the nuances of being a landlord, look no further. A turnkey property is the ideal type of property for an investor that wants minimal work.
In exchange for this work, the investor must be willing to pay a fee. This is usually a minimal fee paid to a turnkey property company that completes this work on their behalf.
A turnkey investor simply purchases the home and then takes a step back. From here, a turnkey property company will bring the home up to correct standards and locate suitable tenants.
They will ensure the tenants are high quality and have the ability to pay rent in full and on time. From here, the company will manage the property and collect all rents from the tenant. Should an issue arise, the company will deal with this issue.
Do you desire to invest in real estate but without the hassle? If so, turnkey real estate investing may prove to be your best option.
How Do You Choose the Right Turnkey Property?
First things first, you're going to want to locate a buyers agent or real estate company that specializes in turkey properties.
Remember, turnkey property investments are a whole different breed of property searching. So, it's essential to hire a professional who has solid expertise in this field.
Working together with your real estate representative, you can browse available properties. The best perk in working with a professional is their ability to point you in the direction of the most beneficial property for your investment. During your search, be sure to look for properties that meet the following criteria:
Located in a thriving real estate market

Offers a positive cash flow

Priced at or below market value

Any required renovations match your budget

Are likely to appreciate

Located in a good neighborhood
Working with a professional to ensure that you select the right investment property is essential. With such a large investment, it's crucial to choose a home that is located in a thriving market and bound to appreciate.
For this reason, it's essential to work with a real estate professional that has experience in turnkey properties. These experts have the ability to foresee which properties are most likely to provide the investor with the highest return.
Find a Company to Do the Work for You
If you feel that turnkey property investing is the right fit for your lifestyle, you may want to consider the options that you have available.
For those choosing to invest in turnkey real estate, it's essential to find the right company to manage your investment. This is especially the case for out-of-town investors that will solely rely on the help of their management company.
Companies such as High Return Real Estate are turnkey property experts. For the savvy investor, they offer a full-service property management company. These experts are turnkey owners themselves and know exactly how to best manage these properties and yield high returns.
First, the investor purchases the property. Next, the chosen company will conduct any required repairs and ensure the home meets all turnkey standards. From here, the management company will find the perfect tenants, collect rents and manage the property.
What's left for the investor? A monthly check directly deposited into their bank account each month.
For the investor that is simply looking to invest their money but avoid the tedious nature of becoming a landlord, this option is for you. If you're looking to learn more about this company, view here all the necessary information!
Getting Started
If you're looking to get started, begin your search by contacting a turnkey real estate company.
Once you find the right company to work with, you can begin the process of arranging a new construction loan terms. Unless you are paying for the property in all-cash, each and every investor needs to first qualify for a loan before beginning the search.
Once you have qualified for your loan, the real fun can begin!
From here, you can work one-on-one with turnkey experts to determine which type of property is right for you.
Your sales representative will be able to point you in the right direction so far as your budget and your wish list. You can even start by browsing online properties that are currently available for sale. This will give you a basic idea on what properties are available at your price point.
It's Time to Invest in Turnkey Real Estate!
Investing in real estate is one of the top ways to turn a passive income into a growing asset.
If you're considering investing in property, turnkey real estate may be the best option for you.
This is especially the case for investors who are looking for a steady profit without the heavy burden of renovations. With turnkey real estate investing, the investor buys, rehabs and has the property managed first-hand.
This means investors can live outside of the community in which their investment properties are and focus on their own lives.
If you're entirely new to investing, take the next step by reading our simplified guide on how to become an investor.
For more helpful real estate advice, be sure to visit our blog!