The world of advertising used to be available only to select businesses that could afford to pay for slots in newspapers, radios, or television stations. However, the advent of the internet and digital advertising gave small businesses a chance to advertise their products to the masses. What are the benefits of digital advertising for small businesses and startups? Read on to find out.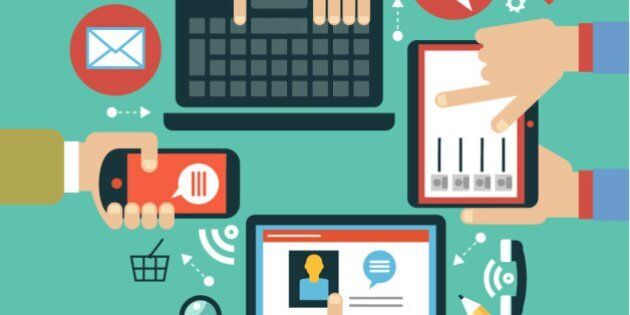 Budget-Friendly
In the world of traditional advertising, putting an advert on the radio, television, or newspaper costs a lot of money. Therefore, only businesses with a high advertising budget typically can advertise via those mediums. Digital advertising, on the other hand, is ideal for small businesses with small budgets. Pay-per-click advertising is relatively cheap, and the cost per thousand impressions is only a fraction of the cost of traditional mediums. To make it even better, marketing on social media or with a blog is free of charge. By turning to digital advertising, you can save a lot of money, while still reaching your target audience.
Easy Planning and Timely Execution
When planning an advert via traditional methods, the planning process can involve multiple people and take a lot of time; stretching from a few weeks, often into months. Even the execution can take a while – TV adverts bring time to be shot, radio jingles require studio time.
Digital advertising is rarely held back by such time constraints. The time taken to plan and run a digital advertising campaign is, just like the cost, only a fraction of what is required for traditional advertising. There are also fewer people needed to put it together. If your marketing team decided it wanted to put up a digital ad for your product, an efficient digital advertising company like BroadPlace could plan and have it up within twenty-four hours!
Control
One downside of traditional advertising is that you have no control over who is viewing your ads. For instance, if a company that sells tailor-made shirts puts an ad in the newspaper, it has to hope that those newspapers will be read by the corporate workers who buy tailor-made shirts. However, digital advertising can be targeted at a specific audience, giving the advertisers total control over who actually sees the ads. So if the shirt making company decided to put up a digital advert, it would directly target corporate workers who were likely to buy its products, using the relevant keywords that those individuals would search for or target adverts towards them on social media.
Unlimited Reach
When you place an advert on a traditional medium like radio or newspaper, your business is limited to the town or city where those mediums circulate. This is far from the case with digital advertising. The internet is accessible to people all around the world. Therefore, if you so choose, you can put up an advert and target people from all over the world. For instance, you could be making tie clips in London and sell to a market in Tokyo, all through digital advertising.
Using digital advertising, startups and small businesses have been able to reach more customers and have more chances of success. If you own a small business and are putting off your first digital advertising, do not waste any more time. Enter the digital world and see your business sales go up.