My buddy Gordon Tang and I were watching with great anticipation to see the Super Bowl last night, but not for the football. Whilst I do enjoy watching the NFL, I really don't have a team that I back, and more than anything, I just enjoy the spectacle. The real reason why I was so pumped last night is because the Super Bowl means one thing, the half time show. Last night it was Justin Timberlake's turn, his second appearance after appearing on stage in 2004, in what would turn into a PR nightmare for both JT and his co-star Janet Jackson, after a wardrobe malfunction that would go down in history.
Timberlake did what was required last night, but it didn't set the world on fire, these guys however, most certainly did when it was their turn.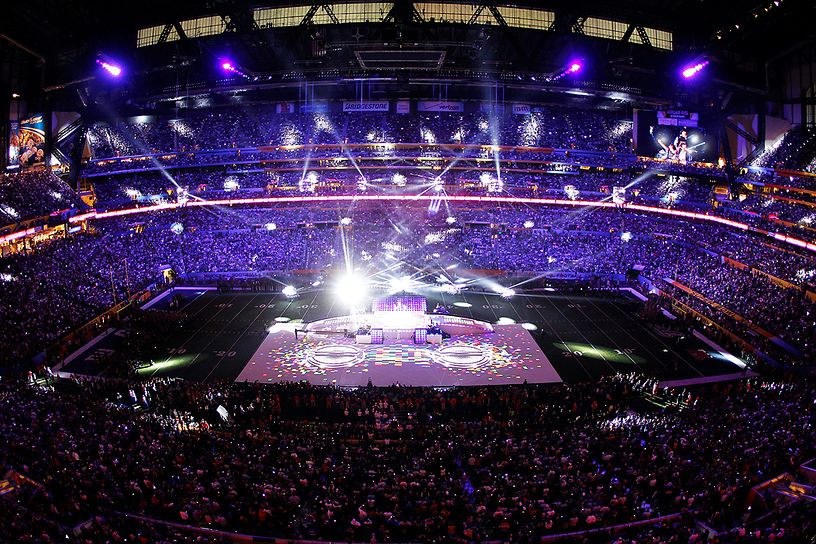 3 – Bruno Mars
Bruno Mars was definitely famous when he hit the stage in 2014, but legendary status was a long way away. It was surprising then that Mars took to the stage and introduced himself with a 3 minute drum solo, ballsy for sure, and it definitely paid off. Throughout Mars' set we heard all of his hottest songs, saw the Red Hot Chili Peppers make an appearance and closed the show with 'Just The Way You Are' accompanied by 50,000 fans singing each and every word.
2 – Michael Jackson
The King of Pop was made for the worlds biggest stages and on this, the grandest of them all, he did not disappoint. Beginning the show by appearing on top of two massive screens in the stadium, before magically appearing simultaneously on stage, Jackson then stood for 5 minutes, without moving, sending the crowd into a frenzy. Jackson then fired through hits from Dangerous, Bad and Thriller, doffed his cap to the Jackson 5 before closing with Man in the Mirror, a show for the ages.
1 – Prince
Prince's halftime performance was almost cancelled due to the thunderous rain which was pouring down, when he was asked about it, Prince's reply was "can you have it to rain more'. The diminutive legend arrived on stage in a sharp blue suit and put on a show which is unlikely to ever be topped. Starting off with Baby I'm a Star before moving into Take Me With You, accompanied by a marching band, Prince set things off right. As the lights dropped, Prince took his guitar out and went trough a medley of Proud Mary, Times Like These and Hendrix' All Along the Watchtower before taken the show to the next level. Prince revealed the guitar in the shape of his sign, grabbed the mic and walked the distance of the stage, singing the classic Purple Rain. Finally, to take the show to its crescendo, Prince delivered the guitar solo behind a large sheet which cerated a 50 foot tall silhouette of the great man, the perfect musician, the perfect show.