I came to the US just over 4 years ago now and something I really enjoy is the culture clashes that I have with friends and new people who I meet. One of my colleagues Marc Leder and I have spent hours chatting about the various culture differences between here and the UK, and one that we have found to be very different indeed is the type of comedy which each nation has. Marc has always said that he prefers that dry and ironic comedy which the Brits do so well, and he asked me to put together a collection of the best British sitcoms for him. This is a very tough list to make but I managed to whittle it down to 5, which serve as a perfect introduction to British comedy.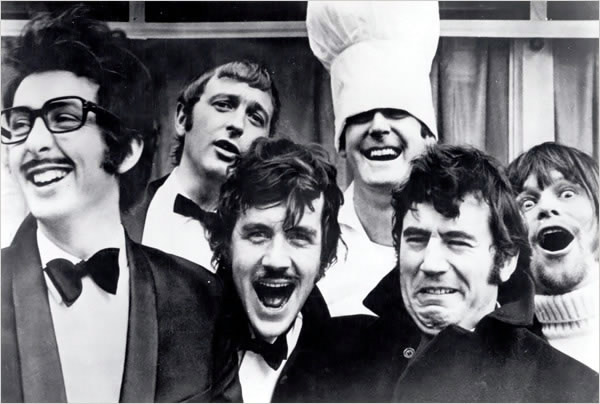 Only Fools and Horses
For me this is the greatest sitcom ever written, it is pretty much perfect. The story follows two brothers and their Grandad, later Uncle, who are market traders living in a council house, and dreaming of being millionaires. Throughout this series you will laugh and cry in equal measure and feel like you are one of the family, truly incredible.
Father Ted
Three hapless vicars who watch over their small flock on a remote Irish island, along with their slightly loopy in-house cleaning lady. This is a laugh a minute and has provided some of the best moments of British television, not one to miss.
Porridge
Ronnie Barker is a king of British comedy, in fact he's more akin to Zeus given what he has done for the craft. In this series he plays Fletcher who is in prison alongside his cellmate Lenny Godber. The two get up to all manner of scrapes and find plenty of ways to irk the prison wardens, smart, dry and very funny.
Gavin and Stacey
The most modern sitcom in the list is Gavin and Stacey, a story of two young lovers from England and Wales, who introduce their families to each other ahead of their wedding. The families are from very different backgrounds and the writing in this show is absolutely hilarious. There is a star studded cast and every character has their own nuances and foibles. This is one of the very best British classics.
Royle Family
The simplicity of this series is the real charm, shot in no more than 2 rooms in the same house, we watch the Royles as they watch television and talk rubbish, just like so many families do. The writing in this is absolutely genius and the acting is what has made the series such a British favorite. This one is a slow burner with smart humor and some absolutely brilliant lines.
If you want an introduction to British comedy then I would advise starting with these shows first, which will give you a true flavor for what British comedy is all about. Have you already seen any of these? What did you make of them?