A Pharmacy Technician works under the supervision of a pharmacist to help ensure that the pharmacy runs smoothly. Pharmacy technicians are typically responsible for filling prescriptions, taking and maintaining inventory, and providing excellent customer service.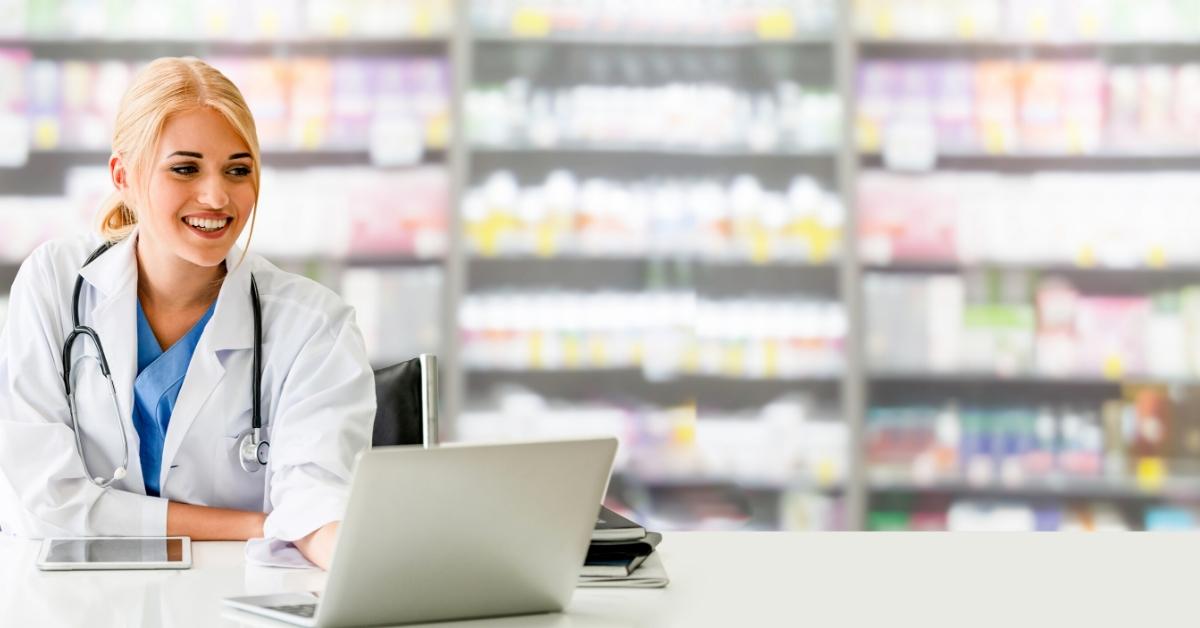 What Does a Pharmacy Tech Do?
Pharmacy technicians have a variety of responsibilities in a pharmacy besides just helping a pharmacist fill a prescription. Below are more duties that a pharmacy technician will need to perform:
Pricing and filing filled prescriptions
Verifying dosages
Maintaining patient profiles
Confirming insurance information
Maintaining proper storage and security of medications
Taking inventory to ensure drugs are in stock and not expired
Answering the phones and customer's questions
Pharmacy technicians work in various settings, such as grocery store pharmacies, local or chain drugstores, hospitals, and assisted living facilities.
Are You Right for a Career as a Pharmacy Technician?
A career as a pharmacy technician is fast-paced and rewarding. There are several essential skills and qualities that anyone interest in being a pharmacy technician should possess, such as:
Attention to Detail – Pharmacy technicians must have extensive care to detail because, in their job, one small mistake could negatively impact a patient's health.
Excellent Communication Skills – Pharmacy techs are the first contact at a pharmacy for customers. Pharmacy techs need to communicate clearly and listen carefully to the patient's requests and instructions from their supervisors.
Dependability – The pharmacy technician job affects the health and safety of the public, so you need to be dependable and able to follow instructions, policies, and procedures.
Integrity – Pharmacy technicians and pharmacies need to follow strict rules and regulations and must show integrity too.
It is also essential for pharmacy techs to be compassionate about the health and well-being of other people and takes pride in being able to help their customers, who are also patients.
Education Requirements
Becoming a Pharmacy technician requires getting a certificate or associate degree from an accredited school, such as UMA has a pharmacy technician school. The majority of the certificate programs can be completed in a year, while the associated degree program can take up to two years. Throughout either program, an individual can expect to cover technical and practical coursework that includes laws concerning pharmacies, pharmacology, pharmacy ethics, anatomy, healthcare systems, physiology, medical terminology, and pharmaceutical calculations.
On-the-Job Training –Most pharmacy technician programs include a component that encourages their students to gain clinical experience during their training. Students can learn on-the-job training in a pharmacy, where they are getting hands-on experience from professionals. The training can be completed at a retail drugstore, pharmacy, or medical center.
Getting Certified – Pharmacy technicians are required to get a certificate in some states. Numerous employers hire pharmacy technicians who have completed a certificate by the Pharmacy Technician Certification Board (PTCB) or the National Healthcareer Association (NHA). To be approved by the PTCB, applicants need to pass an exam, while for NHA, students need to complete a training program, and have at least one year of experience working as a pharmacy technician.
Why Should I Become a Pharmacy Tech?
Pharmacy Technology careers are ranked in the top 100 best jobs in the United States, according to the U.S. News & World Report, which bases its ranking on median salaries, and future job prospects. Pharmacy technician is an in-demand career that is expecting to have a lot of growth over the next decade, so there are job opportunities. Reasons for the increase is the aging population, and older adults tend to need more prescription medicines. In the next few years, pharmacy technicians might need to take on a more extensive role in pharmacy operations because pharmacists are increasingly needing to perform more patient care activities, such as giving flu vaccines. More and more techs will be performing the task of collecting patient information, verifying the work of other technicians, preparing more types of medications, and other jobs typically done by a pharmacist.
Pharmacy Technicians can make an annual salary of $42,000, but it varies from state to state and on the experience of the pharmacy tech.