If you're a self-confessed foodie and find that your jaw automatically drops when you see individual's creative pieces of food art, it's well worth experimenting with your own pieces of food art. If you're on the hunt for a bit of inspiration, simply continue reading for a simple guide on how to make food art.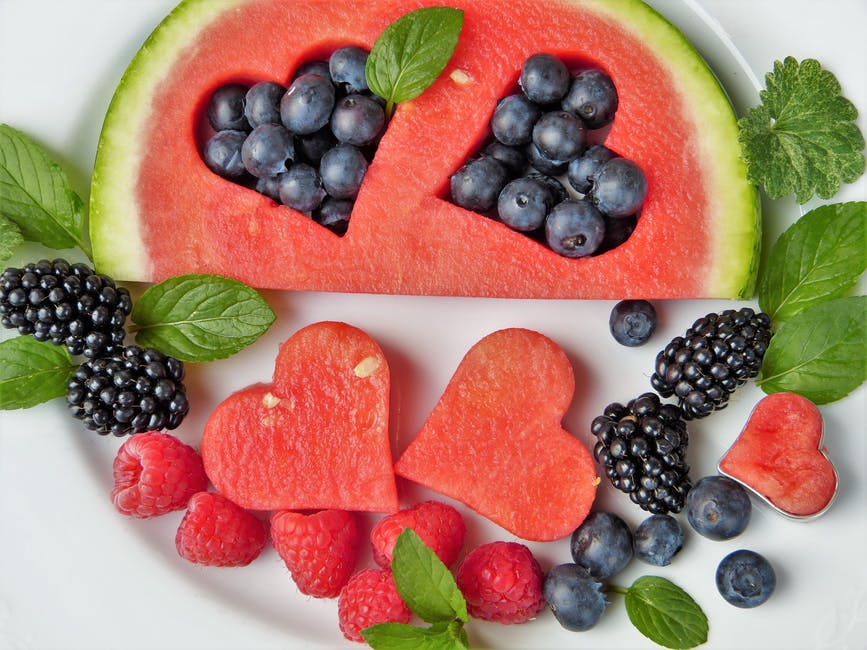 How to make food art:
Heart shaped watermelon pieces
Simply use a heart-shaped cookie cutter to cut heart shaped pieces out of a slice of watermelon. Choose to serve your heart-shaped watermelon pieces in a bowl or stack them on a kebab skewer, to make a heart shaped fruit kebab, that is sure to impress your partner, friends, and family members.
In order to make your fruit kebabs a little more eye-catching, you may want to alternate stacking strawberries with your heart-shaped watermelon pieces.
Learn how to fold cucumber slices into beautiful roses
If you're looking for a unique way to decorate your plates, for your dinner guests, it's well worth learning how to intricately fold cucumber slices so that they resemble decorative roses.
Experiment with creating your very own tropical themed pineapple smoothie bowls
Why serve your smoothies in a plain old glass, when you can cut a pineapple in half, remove the filling and pour your smoothie into your hollowed out pineapple half? To make your pineapple bowl look like a work of art consider slicing up a banana and placing your banana pieces in your pineapple smoothie bowl and sprinkling a few bright raspberries onto the top of your smoothie.
Learn how to use fondant style icing in order to decorate cakes and cupcakes
If you enjoy baking for your friends and family members, it's well worth learning how to use fondant in order to create intricate decorative designs on your cakes and cupcakes. Examples of decorations which you can create with fondant include fondant roses, fondant lace, and fondant leaves.
Ice cream cone inspired waffles
If you love ice creams and waffles, you may want to create cute ice cream inspired waffles. Simply cut an ice cream shape waffle out of a large circle waffle. Next, cut a banana up into slices and cover the ice cream end of your waffle with your banana pieces, which will look like a scoop of mouth-watering ice-cream. To complete your ice cream inspired waffle, simply place a cherry on the top of your fake ice-cream. This particular treat is sure to wow children of all ages. Especially those with a sweet tooth.
Have a go at carving intricate designs out of your favorite fruits
If you've never carved a fruit in your life, it's well worth starting with a medium sized apple, which is easy to cut into, without making a mess. To start with you may want to carve a chequered print into your apple or to make it appear as if your apple is comprised of a series of miniature bricks. When it comes to creating food art, remember that you're only limited by your own imagination and creativity.
7.   Invest in the right kitchen appliances
Another idea is the invest in a kitchen aid vegetable spiralizer so that you can make quick and easy meals in a creative manner. Having a spiralizer is also great because you can make many enjoyable and varied dishes while still eating healthy!
Simply choose the idea which excites you the most, in order to get started.