With 68% of all American households owning a pet, it's safe to say we're crazy about our furry little friends.
But when the sad day comes when you have to say goodbye to your beloved pet, have you thought about how you will remember your pet?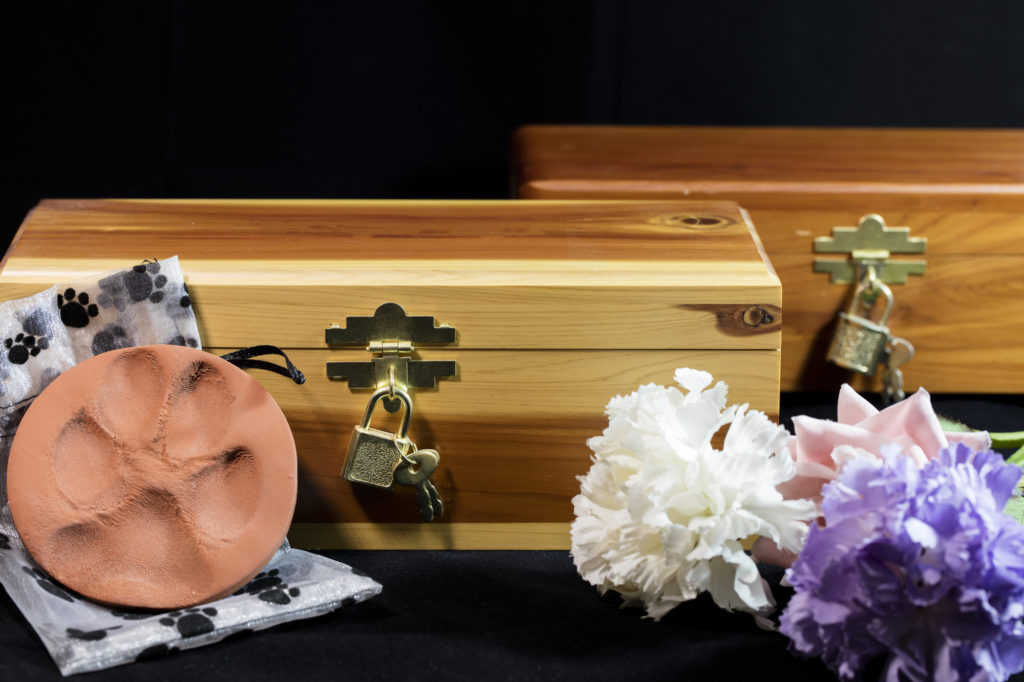 Many of us have experienced the heartbreak of losing a much-loved family pet, and it is not necessarily the time you want to be having lengthy discussions about what to do next.
But if you already have some plans for your pet funeral or ways to memorialize a pet, then it can make the whole process less upsetting.
Read on for 10 ways to remember your beloved pet forever.
1. Holding a Pet Funeral
We all love to pamper our pets when they are alive, but there is no need to stop there.
After your pet has sadly left this world, you can still show them all your love by holding a beautiful memorial service.
Whether you choose to have your pet buried or cremated, you can say the last goodbye by staging a fitting tribute to them.
Why not hold it in your backyard or another outdoor spot that you and your pet enjoyed together? You can gather friends who knew them and share fun stories about some of the cute and funny things they did.
You can even sing some songs, or have one last ball game in their memory.
2. Commission a Portrait of Your Pet
One way to create a permanent memorial to your pet in your home is to commission a portrait of them.
There are many talented artists who can immortalize your beloved companion in pastels, oil or watercolors. If you choose one of your favorite photos of your pet and take it along to an artist, you can have a beautiful hanging in your home forever.
3. Design a Plaque
If you have cremated your pet and scattered their ashes, you may not have a headstone or a specific place to remember them.
If you design a plaque you can then attach it to your home, in your garden or even to a bench that you may have enjoyed with your pet.
When you design your plaque you can use inspirational quotes or a farewell message to your loving friend.
4. Create a Memory Place
If you and your pet enjoyed specific places together then why not turn one into a special memory spot.
You can install an engraved marker or headstone, or even something more ambitious like a fountain or water feature.
The important thing is you create a small corner somewhere where you can go, take some time out, and remember your pet.
5. Have Some Jewelry Made
Something you may not have considered is getting some pet cremation jewelry made.
What could be a more poignant and beautiful tribute to your pet after they have passed away, than keeping them on your person at all times?
Specially commissioned pet cremation jewelry incorporates some of your pet's cremation ashes into a glass pendant that you can wear around your neck or wrist. Not only will it help keep the memory of your pet alive but will also be a conversation point, due to their beautiful appearance.
Because only a small amount of the ashes are used in each pendant, multiple necklaces can be made for each pet. So the whole family can carry them around.
6. Plant A Tree
Planting a tree is a wonderful and eco-friendly way to memorialize your pet.
You can choose a spot where you used to visit with your animal, or just in your backyard.
Planting the tree can be incorporated into a memorial ceremony. Or you could even bury your pet or their ashes under the tree. That way the tree becomes a beautiful living headstone to your pet.
An alternative way to plant trees in your pet's memory is to plant them in a national forest. This is a wonderful way to help the environment in your pet's name.
7. Make A Donation
What could be more fitting than donating some money to an animal charity in their name?
Although your beloved pet may no longer be around, donating to a shelter or a rescue charity you could help another cat or dog who may need some help.
Many pet charities now accept online donations, so it couldn' be easier to do. Also, some charities sell memorial plaques and gifts, so when you send funds in your pet's name, they will send you a token to help remember your animal.
8. Make A Shrine on a Shelf
If you don't have much outside space, or just want something in your home to memorialize your pet, then why not make your own shrine?
Everyone who loves their pet inevitably has lots of photos of them. Increasingly we only keep our photos on our smartphones or online. But what better way to help immortalize your pet than to finally get round to getting some of the best photos of them printed.
Once you've printed your favorite pictures, you can get them framed for the shelf. You can also add items such as their favorite toy, or their dog-lead. Any items that you associate with them fondly can create a moving memorial in your home.
9. Get a Tattoo
Tattoos are becoming more and more popular. And now you can even find tattooists that specialize in pet portraits.
Find a photo of your much-loved pet and take it to a tattooist to discuss how you can keep an image of them close to you at all times.
10. Write a Poem or Story
If you have kids, losing a pet can be an especially sad time. It's hard as an adult when you lose a companion, but kids can take it really it hard.
One way to help them through this tough time is to write a story or a small poem about your pet. You can make it about a fun time you all had together, and if you're feeling artistic you can even illustrate it.
Reading it out loud can help your kids feel close to your pet and it is a lovely gesture to help memorialize your pet.
Get More Lifestyle Tips Today
So there you have it. There are loads of ways you can memorialize your pet in the most tasteful and beautiful ways after their pet funeral.
Don't forget to check out my other blog posts for more lifestyle tips from the sweetest gal.