Whether it's finding ways to make better use of the storage space you have available, cheap alternatives to expensive cleaning materials, or unusual uses for items you might normally take for granted, it's always inspiring to take a look at some of the clever and unconventional ways that people find to make their homes more pleasant and functional places to spend time in. Let's take a look at a few of them!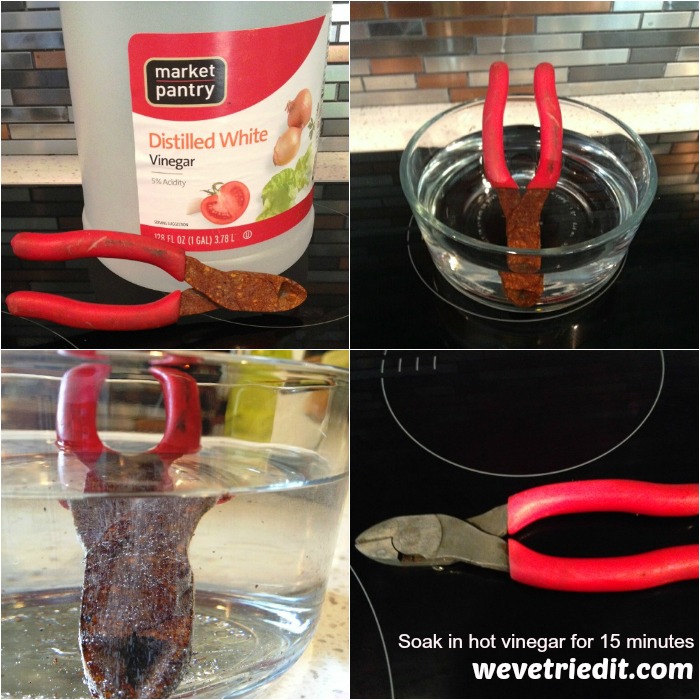 Is there anything vinegar can't do?
From the kitchen to the garden and even the medicine cabinet, this humble condiment has a simply astonishing range of uses. Even better, it's cheap, eco-friendly and doesn't come with all the noxious chemicals found in commercial cleaners. Here are just some of our household faves: (standard white vinegar is more than fine)
Add one cup of vinegar to a gallon of water and use to mop hardwood floors. This removes buildup and leaves them looking shiny and new! No need to rinse either.
Use a 1:1 solution of vinegar to water for cleaning kitchen and bathroom surfaces. Especially useful in the fridge where it acts as an odor-buster too!
Mix with salt to remove lime from taps and faucets, or mix with baking soda to remove carpet stains
Leave one cup of vinegar in the toilet bowl overnight to remove water stains
Pour neat vinegar onto weeds in your paving to kill them
Prevent ice from building up on your car windows by coating with a solution of 3 parts vinegar to one part water – no more rushed mornings!
Hide wall safes, alarm keypads and thermostats behind a clever hinged picture frame:
Whether it's for safety reasons or simply to cover up an eyesore, hanging one of your paintings on hinges (two on the left or right side) rather than in the traditional manner is a nifty way to disguise what's behind it, while still giving those 'in the know' easy access when they need it.
Keep a list of trusted household repair providers in easy reach
Most of us are pretty good about having emergency numbers in a central place where each member of the family can find them in a crisis, but what about if the geyser bursts or the toilet clogs? What if the fridge or washing machine suddenly gives up the ghost? Be prepared for these minor emergencies by having a list of plumbers, electricians and contacts for appliance repairs handy too. This way if just one family member or the house sitter is at home, they'll know to contact the right company that you already have a relationship with first time.
Painting? Make sure to keep any leftover paint for touch-ups
Color matching technology for paint has advanced in leaps and bounds recently, but there's nothing more convenient for doing minor touch-ups than having the same color right on hand. Screw jars like old baby food or jam jars work exceptionally well, but any airtight glass jar will do. Left in the original tin, most paints tend to go solid eventually no matter how tightly you think you've closed them! Oh and by the way, did you know that boiling your used paintbrushes in vinegar is a great way to clean them?
Make the most of storage space in the kitchen with command hooks:
The kitchen is one room where there just never seems to be enough storage space. Make sure you're taking advantage of any open wall space for hanging any pots and pans with command hooks so you can to clear up shelf space for items you can't hang.
What's at the back of that bookshelf?
If you're using deep shelving for books, use this easy hack to keep your titles visible. Place an old phone book at the very back to act as a kind of mini-shelf and place your titles on top of it. This way they peek above the row in front and you'll be able to find them more easily.
Organize your linen cupboard like a pro
If you've got a large family with a correspondingly large collection of sheets, pillowcases and bed covers, make your life easier by matching mixing sets and keeping them together inside the correct pillowcase! This way you just have to pick the right package when it's time to change the bedding.
Use an old pool noddle to prevent dings in the garage
If your garage is a tight fit, then cut an old pool noodle in half and attach it the wall to act as a cushion when you've been a little overconfident.
We hope you've learned something new today! Do you have any creative hacks of your own to share?