Have you ever dreamed of having a luxurious canopy bed? Many people have. But until you start considering it seriously, you many not think about the reality of how you'll decorate your room with this type of bed. Here are five tips to help you make décor choices you'll love.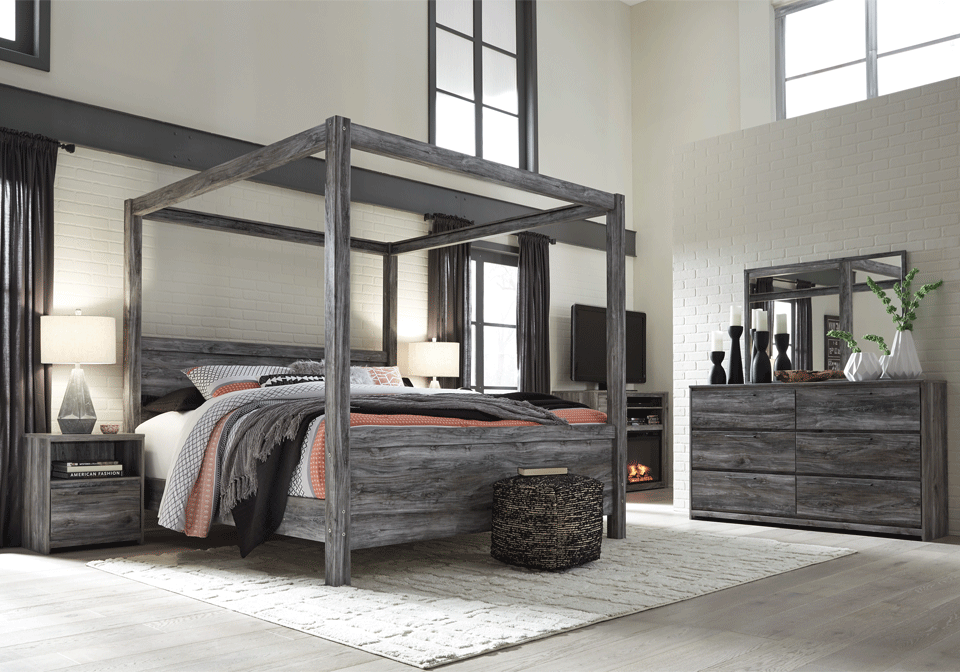 Before you choose a canopy bed, it's important to look at the size of room you're putting it in. That doesn't mean you can't have a canopy bed in a small room. In fact, these beds can give a smaller space a strikingly elegant look. However, you'll want to be sure that the bed and décor you choose to go with it will fit comfortably in the room, leaving enough floor space to make the bed and get in and out of it. You can find a large selection for any size room among 1StopBedrooms Bedroom Sets, for example.
Choose your canopy bed style.
Now that you know how big of a canopy bed you need, think about the style. Do you want to go for an opulent traditional style? If so, you might choose a bed with a pearl finish, swirled posts, and crystal-button-tufted headboard like the Cassimore North Shore Pearl Silver Poster Canopy Bed Set. Or, if modern is more your style, you may want a bedroom set with metal posts and angular lines.
Layout is important. When you're deciding where you're going to place your bed, it's not the right time to think too far out of the box. Putting a canopy bed diagonally across a corner or with the side up against one wall doesn't make sense stylistically. The best idea is to simply put the bed near the center of the main wall and work the rest of the layout from there.
The canopy gives you many opportunities to personalize the bed. You may want to have a bed with no drapes if you want a more open look. However, many people prefer to dress the canopy with curtains or even a breezy contemporary style throw across the top. For the most sumptuous effect, choose canopy bed drapes made of heavy materials, silk or deep-colored metallic fabric.
Choose the right window treatments.
Once you've chosen your bed and decided how to dress it, it's time to consider the rest of the room's décor. Start with the window treatments. If your bed is fully enclosed in drapes, you may want to leave off window treatments altogether or simply put up an elegant valance so you can enjoy the sunlight coming through the windows. Another option for an open canopy bed is to have light-colored curtains that you can open up to let in the light. For a cozier appearance, choose thick, dark-colored drapes that coordinate well with your bed drapes.
A bedroom with a canopy bed is quite different from one with another type of bed. Decorating it gives you a chance to explore new interior design options. With a little common sense and creativity, you can create the bedroom of your dreams.