10 Ways to Teach Your Children How Succeed in School
There are many ways that parents can work with their children to improve their successin school. Read more here to learn how to teach your children how to succeed in school.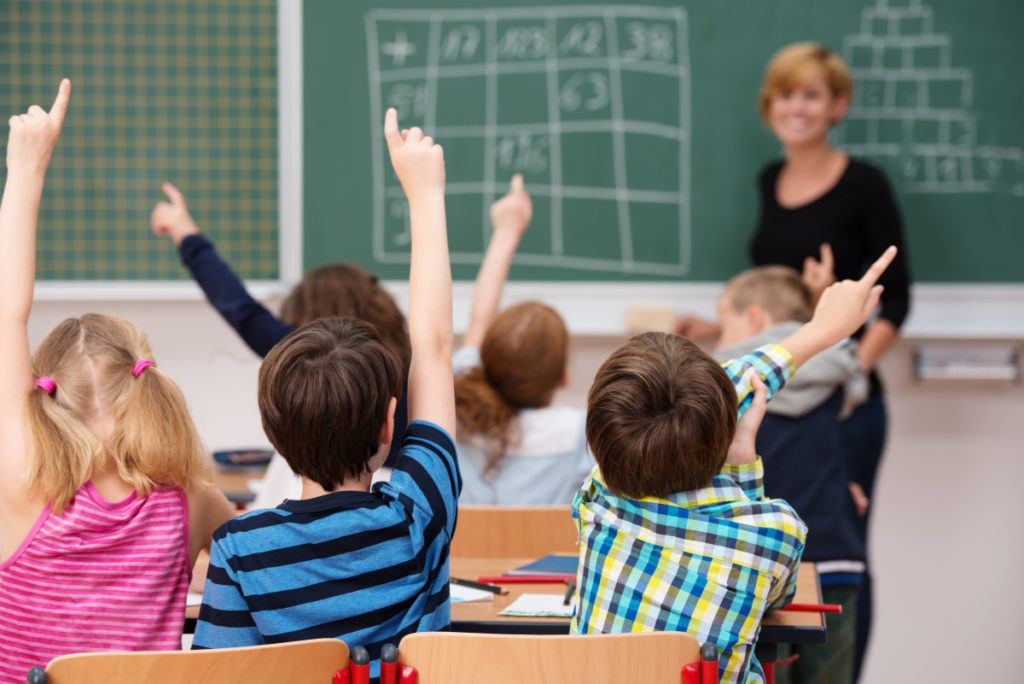 Our children are our future.
But their success will heavily depend on their childhood experiences, including how successful they are in school.
With over 30 million people lacking in basic literacy and numeracy skills, it's more important than ever to support your children's learning, both at school and in the home.
If you have children wondering how to succeed in school, then here are 10 ways you can get involved to help them.
Get to Know Your Child's Teacher
Teachers are the focal point of learning, as far as children are concerned. When they're at school, most of their learning is going to come from them. It's important for parents to build up a rapport with teachers to stay fully informed.
That initial introduction can set the tone for the entire relationship between parent and teacher.
Make sure that the teacher knows that you're keen to get involved and to support your child's learning as much as possible.
Here are some tips on building an effective parent-teacher relationship.
Ask for Regular Updates
If you have a good relationship with your child's teacher in place, use it. Seek out regular updates from the teacher. Is your child doing well at school, or are they struggling in certain areas?
Seemingly minor concerns can build up over time and cause trouble for children later, so stay informed about your child at school. Some teachers will often ask for contact details for parents at the start of term, so make sure they have it!
If they don't, provide it anyway. Take advantage of parent-teacher conferences, too. These are a great opportunity for you to sit and have a one-on-one chat with the teacher and explore any problems or ideas in greater length.
Consider and Support Any Special Learning Requirements
Not every child has the ability to learn at the same pace as their classmates. If you think your child is struggling because they have special learning requirements, don't neglect it. Speak to your school about the opportunities for identifying and supporting any learning difficulties.
If your child is struggling, it doesn't necessarily mean they have a learning disability. Extra support can be put in place, such as extra reading sessions, differentiated instruction for your child and one-to-one tuition sessions.
If you believe your child does have a potential learning disability, and your teacher hasn't already identified the issue, get in touch and lay out your concerns. The earlier this is addressed, the better.
Not sure you know enough about learning difficulties? Check out these help guides from the Learning Disabilities Association of America.
Support Them with Homework
There aren't many children who get excited by homework, to tell you the truth, but if nothing else, homework offers a vital lesson. We don't always want to do things, but sometimes, we just have to!
Supporting your children with their homework is one of the quickest and easiest ways to have an impact on how well your children are doing in school. It reinforces the importance of learning to your child while helping them practice and explore their new skills and knowledge.
Homework can also bring you closer to your child.
It's a great way to bond and spend time with them, and helping them to overcome challenges can be pretty satisfying for most parents.
Volunteer at School
I admit, this isn't going to be possible for every parent, especially if you're working full time. If you do get the chance, however, you should look at volunteering at your child's school.
No teacher is going to turn down free help! What skills can you offer to help both your child and their classmates?
A great way would be to help with any learning classes your school runs, but be guided by your skillset.
If you're not feeling too comfortable with that idea, it doesn't mean you can't get involved. Join the Parent-Teacher Association and work with the other parents to help improve the opportunities for kids at the school.
Read with Your Child at Home
I've already mentioned the illiteracy figures, but as an uncomfortable reminder, millions of Americans go through their lives unable to read, write or use any sort of basic level math.
How many times do you read something in a day? Road signs, instructions, even text messages on your phone? These are vital skills for survival. Don't let your child lack them.
Reading with your child at home can help boost their literacy skills, and like with homework, it gives you time to bond and spend time with your child while they learn.
Support Home Learning
Some parents don't like the idea of traditional learning and prefer to homeschool their kids. The most recent figures suggest around 1.8 million kids are being taught this way in America today.
If that's the way you want to do it, do it!
With time, resources and skill on your side, there's no reason you can't teach your kids yourself. Remember, though, that you don't have to take your child out of school to offer them homeschooling opportunities.
The Well-Trained Mind offer resources, articles, video content and a curriculum to follow for parents looking to help compliment their child's work at school.
Keep an Eye on Technology Usage
There's no denying the impact of technology on the lives of children, and there's certainly debate on whether this is good or bad. The best advice I can give is to keep an eye on technology usage.
Don't let your kids go to bed with a tablet to play on, for instance. Technology usage late at night can help stop your children sleeping well, which can leave them struggling at school the next day.
But I'm not saying keep them away from technology completely. Internet resources like YouTube and Wikipedia are great for easy and quick research but always maintain a watchful eye.
After all, 'too much of a good thing' can be harmful to your child's development.
If you're keen to use technology to help kids learn, why not try out these learning apps, suitable for all ages?
Promote an Active Learning Environment
Not every child is going to respond best to learning from books or from sitting in a classroom. As a parent, you can help your child by promoting an active learning environment at home to give them opportunities they might not have at school.
Encourage and foster debate as much as you can. Kids are inquisitive by nature, so give them the chance to do that.
And help them gain knowledge and skills through experience, rather than simply theoretical knowledge. Visits to museums, sports events, and musical instrument training are all good ways to give your child the chance to learn actively rather than passively.
Help Your Child Learn How to Succeed in School
Children are up against it in the world, and as a parent, it's our duty to help them learn how to succeed in school. These learning tips aren't the only things you can do to start helping children do well in school, but they're a strong start.
Don't forget the benefits of outdoor play, either. Here are 9 ways you can get your children to have experience of the outdoors.
Check out our other lifestyle articles and if you've got your own tips to help children in school, leave a comment below!