8 Cool Things to Collect That Are Actually Worth the Investment
If you're interested in starting a collection, you literally have thousands of options. Why not invest in something that's worth the money? Here are 8 of the coolest things to collect that might actually give you a return on your investment.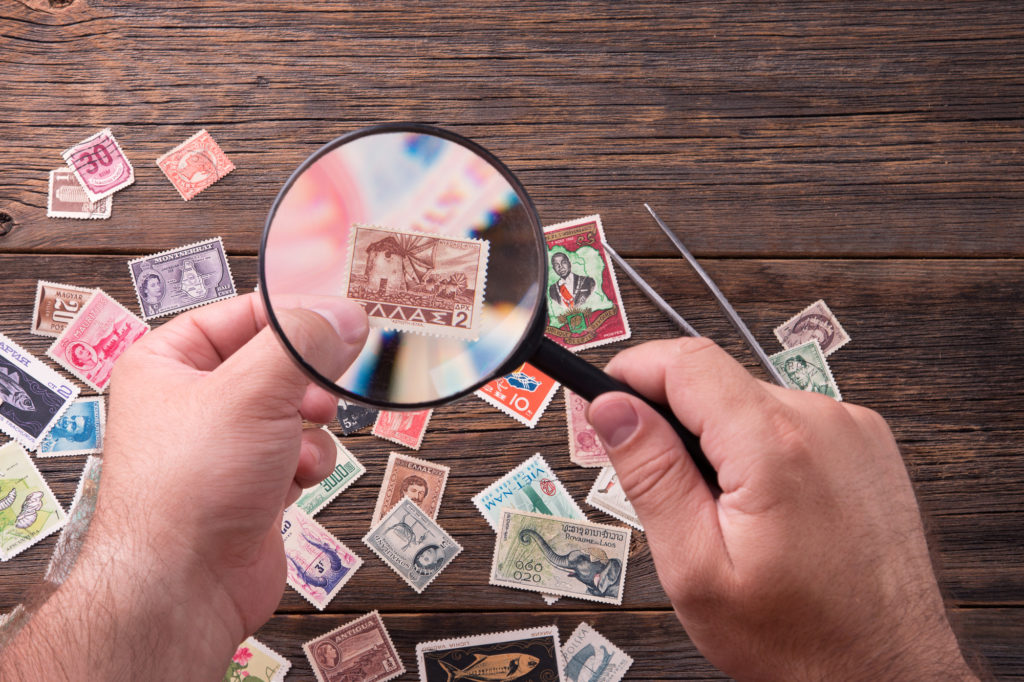 eBay handles 3 Billion dollars of sales every year in the "collectibles" category. Though you may be thinking of "beanie babies," there's much more to the story.
Experts tell us that collecting anything should be very personal.
We should tie some affection into what we gather. Fashionistas, furniture collectors, or movie buffs buy items in which they fall in love. For art collectors, there is big money to gain when done right.
But, it doesn't take millions to amass ample dough from a favorite collection. Do people still collect coins and stamps? Yes, but the baby-boomer favorites aren't in the market like they once were.
Antique pros share the market with collectors of "modern" pieces from the mid-1900's. Today's cool things to collect should be both fun and pay off when the time comes to sell.
There are hundreds of choices. Here's a list of 8 cool things to collect help find what's best for you.
TV and Movie Memorabilia
There's universal appeal with posters, action figures, and vintage lunch boxes. Items from the original Star Wars movie are sentimental. They come from a time before the juggernaut series would make billions.
The dress which flew up around Marilyn Monroe's famous figure sold for over $4 million. Captain Kirk's chair from the bridge of the Enterprise fetches a little over $300,000. Of course, not all of us have the means for these pieces.
You can scour for posters, unique merchandise, and pieces with autographs. The collectibles which will stand the test of time come from movie and TV classics.
Then, there are our beloved heroes. Batman, Spider-man, and Superman rank high and cross over to comic aficionados.
Kitschy Home Goods
From Fiesta Ware to vintage telephones, many of us love items with which we grew up. Some savvy parents may save them, but many end up in garage sales.
This is good news for collectors who can snap them up for pennies. Hand mixers, Pyrex dishes, and genuine Ball Mason Jars top the list and can sell for over $100 each.
The original version of Fiesta Ware's onion soup bowl with lid goes for over $700. Original metal (tin) version cookie cutters are on the market for over $1,000 if they're pristine.
Watches and Jewelry
Both watches and jewelry tend to maintain market value well. Though styles can go out, precious gems and metals never do.
Though we may consider this an expensive collectible, it's at the top of cool things to collect. For collectors, Prowatches recommends buying what you like, not only future value.
The same is true for jewelry. Those who collect vintage costume jewelry don't spend a fortune. They find broaches and pins sporting great retro styles.
Most anyone can find a style they'll both love and use.
Vintage Clothing and Accessories
For those who refuse to join sheeple at the mall, collecting vintage clothing is a great fit. It can be a foray into real antique pieces, too.
Though there are a plethora of new retro-type pieces, honest-to-god 50's and 60's pieces sell high. A 1920's Chanel Suit can finance your collection a long while if you stumble upon one.
For beginning collectors, buy pieces you'll wear. Though a handmade suit can be a winner, early machine-made pieces are popular if they speak to the era.
Vintage and Antique Furniture
Every style of furniture from Chippendale to Shaker succumbs to mass production. This makes finding quality older pieces a bit more difficult.
And, experts say it's always the quality that matters. Any piece with restoration work is not as valuable.
It may be sellable, but it won't fetch a premium price. Today, many collectors are looking for pieces from the mid-1900's too. Formica tables, molded plastic chairs, and Danish rockers are on the long list. Their great style is timeless.
As with their antique counterparts, quality and pristine condition rule the market.
Toys are Always Cool Things to Collect
What we collect says much about who we are. We are always children at heart. A glimpse of your favorite childhood toy can make you an instant collector.
GI Joe, Barbies, or an Easy-Bake Oven are easy to plunder from thrift stores and Craigslist if you're in the market.
Pros look for mechanical coin banks, die-cast cars (larger ones are best), and spinning tops. Any toy holds its value best if it's in the original box without any wear.
For toy cars, look for those who's hood opens. It's all in the detail for those made in the early 1900's.
Fishing Lures
Human beings have been fishing as long as they've been eating food. So it's not hard to imagine how luring in fish is instinctive for us.
For lure makers starting in the 1800's, most were wood with brass hooks. Later, makers like Creek Chub and Heddon began painting scales and adding glass eyes.
The more real the appearance, the more bites fisherman would get. The old lures are hard to come by since many end up on lake bottoms or water-worn. Enter thousands of collectors.
One of Heddon's copper lures from the 1800's values at over $100,000. As with toys, those in the original box are premium finds.
Cars and Motorcycles
Collecting fine machines is for those with plenty of space and funding. Jerry Seinfeld has a three-story garage and a fleet team. Of course, he's at the top rung of the collector ladder.
Car and bike adorers cite the appeal of owning and driving them far outweigh the expense. Antique shows bring in millions who travel far and wide to steal a look.
The most popular head-turners include Porches and vintage Harley Davidson. Indian bikes and American classics like the Corvette top the list too.
Experts suggest starting with an affordable Corvette from 1984-1990. For bikers, the lightweight Triumph Bonneville from 1968-1970 comes in at less than $10,000.
This bike is among the top of cool things to collect. It's the model Brando rode in "The Wild One."
Check out our lifestyle blog for more ideas on loving everything you do.