The Ultimate Guide on Storefront Signs for Your Small Business
Having a great sign is important for marketing your small business. Click here for the ultimate guide on storefront signs so you can choose the perfect one for your company.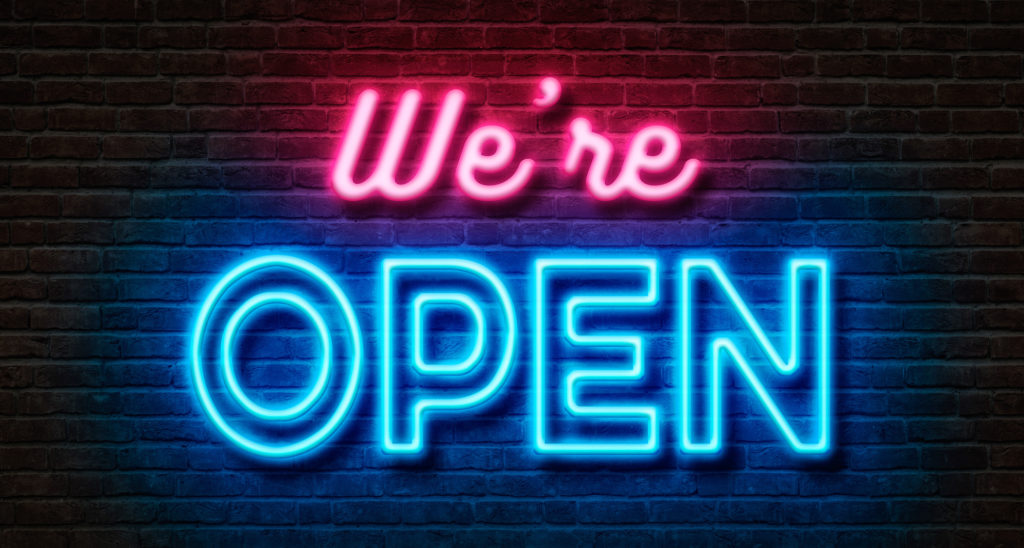 Given that you could quite easily spend almost $1,000 on a sign for your storefront, it's hard to know what kind of sign to pick.
It's a serious enough investment that you don't want to have second thoughts. You know you want your storefront signs to look great; you just need to work out what kind of sign would work best.
Here are 6 types of signs you should think about getting for your company.
1. Monument Signs
If you're looking for a sign-type with a low profile, look no further. Monument signs are a classy way to let people know the kind of environment they're about to enter. Usually, they're made of concrete, wood or bricks.
They sit outside of the entrance to a parking lot letting people know where they're about to enter. They're great for gated communities, shopping centers, or at the entrance of an exclusive industrial campus.
While they might seem heavy and dense, they can actually be made with high-density foam to both lower cost and lower the weight. In that case, if it turns out you change your mind about where you want it, you can always go back.
2. Pylon Signs
If you're wondering if you've ever seen a "pylon sign," just picture those big towering signs that sit at the edge of a shopping center. They're there to signal shoppers to look no further. They also appear you dare you to make changes to them on a whim.
They're great because they can be seen by cars and trucks that pass on the highway. Usually, they advertise a few different places that are all on the same campus together.
They're so big that you can't miss them from a mile away. They are often arranged in a sort of hierarchy of stores nearby. Usually, the biggest "anchor" store gets the top spot.
3. Pole Signs
If you want a simple sign that you can see from far off, a pole sign is a great solution. By their nature, they usually have to be rather small, but you'll be able to get a lot of height if you need it. For a company near a busy highway or intersection, the right sign could stand out.
They will usually only advertise one business, so you might not be able to split this with other business owners like you could the pylon or monument sign.
Pole signs require installing a single pole usually. They are cemented into the ground and stay fixed. Some have a secondary signage piece that can accept changeable letters to give the latest specials or promotions.
While the top sign lets everyone know who you are, you can use the second part to be a sales pitch.
4. Wall Signs
There are few defining characteristics of wall signs. They're more about where you're at and where you're mounting the sign. They're usually much less expensive than other sign solutions.
You can tell everyone who you are and where you're located with a wall sign. This solution could be used in a medical office or a repurposed industrial building.
You can illuminate these signs from within. They usually have a bulb that helps to illuminate the letters placed on them.
Wall signs can be mounted and unmounted as your business moves around. Wall signs are a good solution if you don't have a lot of control over the property outside of your storefront.
Wall signs sometimes come in the style of a directory. With lots of little letters to move around, you could spell out messages or tell people where the other businesses are located. Check out this signage for more ideas on what your sign could look like.
5. Awnings
Depending on where you live, awnings could be a staple of life in your neighborhood. In New York City, every store has an awning. It's what gives the area a particular look as you cruise down the avenues.
Awnings are typically comprised of canvas stretched over a frame. They provide shade on sunny days and protection from bad weather. They're a place where customers can collect themselves before they walk inside.
Awnings can be used to accent your space or add to the decor. They promote the business through signage, but their effect is negligible. They're more about style over substance.
6. Window Graphics
One of the best ways to get around traditional signage is through window graphics. Rather than have to adhere to the limits of signage, you can get more creative with window graphics. If you happen to have a vacant storefront next door or across the street, you could use those windows to promote your own business.
Contact the landlords before you start plastering the place with signage. They might be in the process of signing a lease. If not, they might be more than happy to allow you to use it. It could bring in traffic and get people excited about the neighborhood again.
You could get really creative and even use video screens to advertise your business.
Storefront Signs Come in All Types
When you're deciding between storefront signs, you have to consider visibility, brightness, competition, and location. Putting up your sign isn't as simple as plopping it down somewhere. You need to choose a spot that is legally squared while not being so far out of the way that no one sees it.
You could be spending an arm and a leg for signage this summer so check out our guide for saving money all summer long.