A startling discovery was made by a study published by Jed Williams (Consulting and Senior Analyst for BIA/Kelsey) and Kristy Campbell (Director of Marketing for Manta): 70% of businesses do not consider customer retention as a top priority.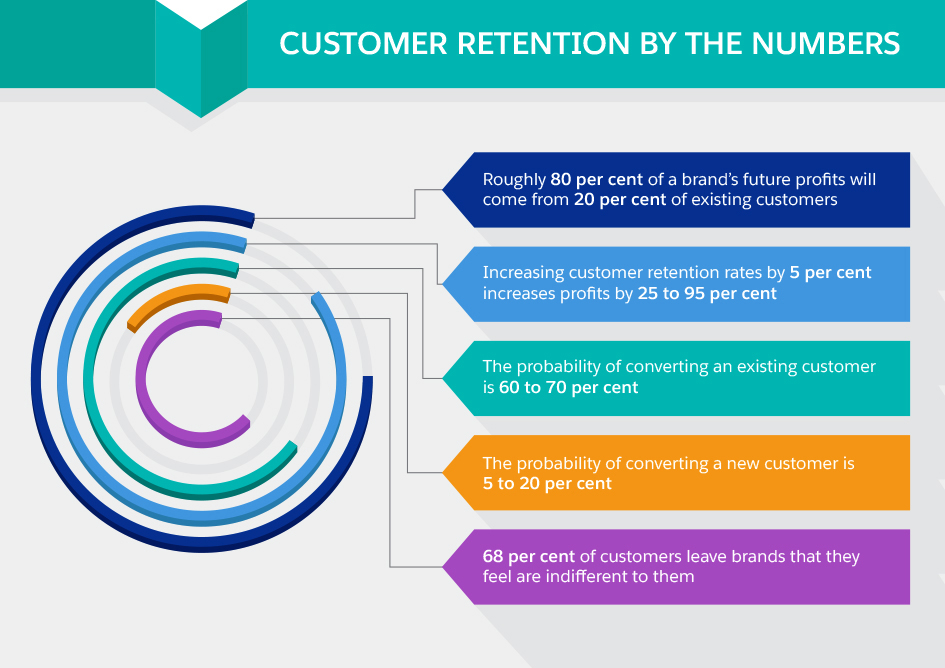 Why is this concerning? We find ourselves competing tooth and nail against other eCommerce websites to appear first page on Google and acquiring new clients or customers that we fail to use the same effort in retaining our existing pool.
According to a study made by the Harvard Business School, a 5% improvement on customer retention can already generate 25% to 95% of profit. If we continue focusing on getting new customers and neglecting those who have already gone through our checkout process before, then we risk losing significant profit and customer count.
So listed are easy strategies you can use on your website so you can retain more customers and increase profits.
Maximise the use of a website builder
There are two benefits when you use a website builder: your website will be device adaptive and SEO-friendly.
There are Internet domain registrars, like the website builder of an Australian domain registrar called Crazy Domains, that offer premium customisable themes. Then all you need to do is upload all the photos and graphics essential to your brand, change the colours, and drag and drop other site functions.
The reason device adaptiveness is important is because most consumers access the Internet through their phones. It would be remiss not to take advantage of that market.
Create loyalty rewards
Bond Brand Loyalty says that 81% of consumers are more likely to buy from a website that offers loyalty rewards, and 73% of them will recommend the website to other people.
What you can do is offer points for every activity made related to your website. If they subscribe, they get an additional 10% off their purchase. If they share a referral link, they get 15 points per successful subscription, and so on.
Effective customer service
Online customer service involves replying to customer queries as quickly as you possibly can. You have provided customers with a form field on your website, an email they can send a message to, and a phone number they can call. So expect that inquiries will come flooding in, and it would do well to reply to them as soon as you can.
Provide a personalised shopping experience
A research by Social Annex says that 86% of customers were influenced by personalisation, and 43% of them will more likely buy from websites that offer personalised suggestions.
You can do this on your website by considering their previous purchase or the last product they viewed on your website. You can offer products or discounts related to those products. You can also use the user's location information to your advantage. Simply converting your prices to the local currency already makes purchasing on your website convenient.
Send out monthly newsletters
You can also send out monthly offers and deals through email marketing, for those who have chosen to subscribe. Make these return guest exclusives or limited offers so that they know that this particular promo is tailor-made for them.