10 Tips for Having the Best Trade Show Booths
If you're running a booth at a trade show, you want to be sure you attract people to your stand. Learn more about how to have the best trade show booths with these 10 handy tips.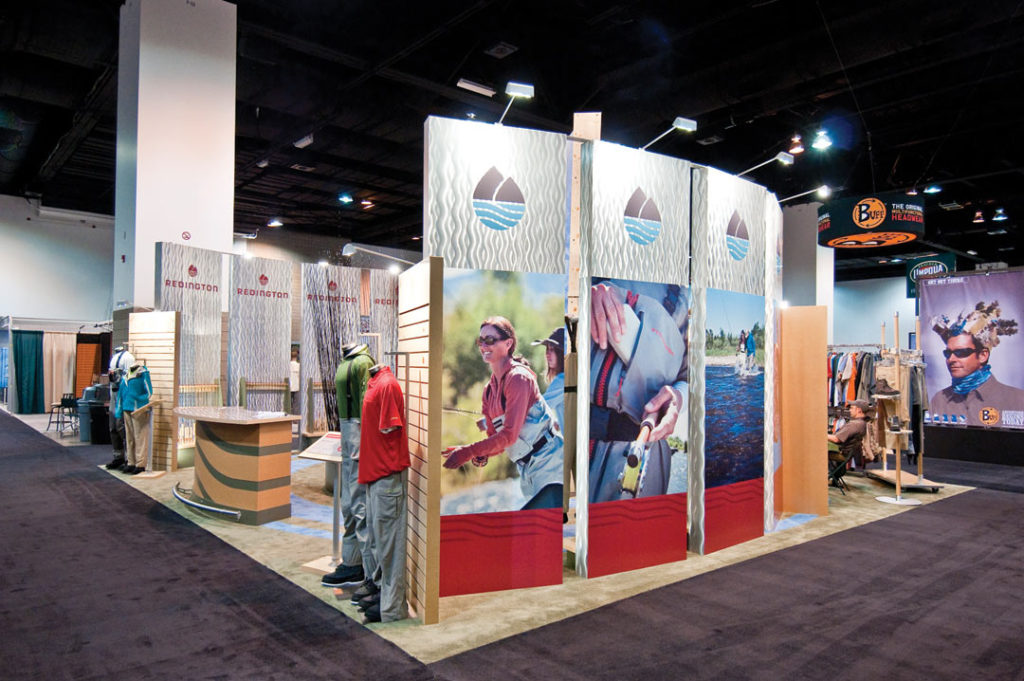 Taking your brand to a trade show can open many doors within your industry–if you meet the right people. In order to attract visitors to your booth, you have to stand out from the crowd.
That is why exhibition booth design is just as important as your presentation, your swag giveaways, and what you have to offer to your audience.
Here are a few tips that will help run the best trade show booths.
1. Display High-Quality Graphics
The first aspect of your booth that will stand out to those passing by is your graphics. Whether it is large signs, banners or your informational handouts, having graphics that are high quality is essential.
If it doesn't look professional, the audience may pass you by. Your graphics should make a bold statement about your brand and encourage those who are interested in learning more to come by your booth.
2. Decide What Part of Your Message is Important
When choosing what design you are going to use with your exhibition booth, you need to determine what message your brand wants to convey. If your brand is well known in your industry, you can put your name and logo front and center.
However, if you are a startup and this is your brand's first trade show, you may want to start with a tagline or claim about your products and services. Then work in aspects of your brand that will lead to future brand recognition.
3. Keep Your Space Functional
Whenever you design an exhibition booth for your brand, it is just as important to make it functional as it is to make it memorable with your graphics and message.
Designing your space so that you can give presentations and have giveaway items on hand is essential to having a successful trade show experience.
If your space gets too cluttered or chaotic, you may not be sending the right signal to visitors about your brand. Click here to learn how to maximize your space.
4. The Inline Booth
Also known as the "linear booth", the inline booth has an exhibit booth on its front and back sides. The shape resembles a two-headed face because of the booth's ability to address two customers on opposite sides of the exhibit at the same time.
Inline booth configurations are usually 10 feet by 10 feet or larger, making them a great choice for a limited floor space.
5. The Peninsula Booth
A peninsula booth has an aisle on three sides, resembling the shape of a magnet. This kind of booth is usually reserved for exhibits with plenty of floor space, and the average peninsula usually has a minimum size of 20 feet by 20 feet.
If you think your marketing message is best served with this kind of configuration, you may have to contact the event planner unless your floor plan gives you the space for this useful but wide design structure.
6. The Island Booth
An island exhibit is a configuration that leaves the exhibit exposed to four aisles.
The structure resembles an island surrounded by the "water of the aisles all around it". Similar to peninsula booths, island booths are usually 20 feet by 20 feet or larger; however, their spacing is more conciliatory because of the size.
7. You Can Use Your Company Colors
Pipe and drape displays are traditional expo and trade show decor, but that doesn't mean you have to stick to outdated defaults. Don't just create a black or white pipe and drape background so that your presenters have high contrast or you have a concealed place to store excess inventory.
Layer your drapes with different colors for extra pizzazz. Use the colors most commonly associated with your brand to create more brand recognition.
If you're designing the main stage for keynote speakers and large conference, use the layers to display your organization's colors. Hosting expos can be chaotic and risky, so add implicit marketing and branding where you can.
8. Work on Your Expo Footage
Trade shows aren't just about the audience that shows up. It's also about the audience who will watch videos of the talks, presentations, and individual booths.
More and more people are watching trade shows from their laptops. Some conferences even sell virtual access to filmed content that won't become available to a wider, general audience.
So make sure every potential shot of your booth and talks is framed just as descriptively as your other videos. Make your logo and your company name part of the stage where it can't be cropped out.
Put your pipe and drape layers to good use by using company colors or colors that are designed to look good on film.
9. Use the Backdrop to Focus Attention
Pipe and drape set-ups don't just add a bit of mobile decor. They can be used to emphasize and draw attention. Hang soft lights between the layers.
Organize the ruffles and drape points so the central swoop points at a central speaker while smaller swoops and designs still draw the eye towards products, other speakers, or interactive stations at your booth.
10. Establish Booth Etiquette
The rules of etiquette are the lifeblood of interactions with the public, and if you're going to have any kind of success with a trade show, your team need to have all the rules drilled down to the details.
As an example, as The Balance points out, you shouldn't have food or drink in your booth. Not because your staff shouldn't eat or drink, but because it makes the booth look unprofessional.
Also because no one wants to interrupt someone who appears to be on their lunch break, so it creates another barrier to interaction.
The same is true if staff are sitting on stools, or are using closed body language (lack of eye contact, crossed arms, etc.).
Achieving Best Trade Show Booths
Understanding these display ideas is key to looking attractive, more open, and more engaging, which are all things you need to do in order to get folks to step out of the aisle, and into your booth.
Are you getting ready to stage the best trade show booths? If you are interested in learning more about exhibition booths, please feel free to contact us.