How to build a successful and profitable business? This question gives chills to thousands of entrepreneurs regardless of their age and field they operate in. The answer is a strong lead… A lot of leads, truthfully. In this article, we are going to describe the ways and methods of lead generation.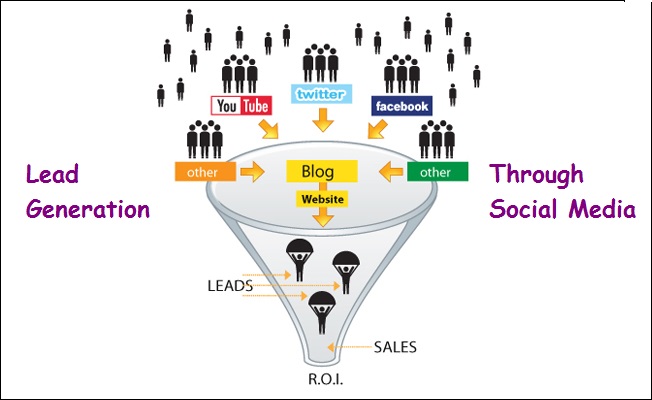 Strategy 1: Focus on the long term
Do not ignore this rule now, and you will not have regret later.
Dedication to running and promoting your business can only be demonstrated through consistency of your marketing campaigns. It's about creating valuable content on a regular basis. E.g., if you are a blogger, create a content plan and stick to it no matter what. It sounds easy, but you'll see that most of your competitors are too lazy to do it. Use it as your advantage.
Strategy 2: Proceed with valuable offers
Make sure you are providing your target audience with worthy products or services. Meaning, your offers should be viewed by leads as something they should catch right away. Being in web content, software, or any kind of product or service – if it not highly appreciated, than do not wait for popularity and rapid lead generation. Tagging your proposals with "Limited edition", "Exclusive", "Top choice" will drag potential customer's attention, as well as increase your business ranking. However, this is only applicable if you award your leads with decent options like extensive free trials, membership that brings real benefits to user, etc.
Strategy 3: Landing page optimization
65% of people percept visual information way more effectively than any other – written or audio. Tell about what you are offering, in a convenient for most people way. A high-quality video that profitably represents the product can become a perfect way of lead generation marketing. Follow the Hick's law: less choice> less confusion> more customers. Do not confuse them.
Strategy 4: Use Content Marketing
Give the user an opportunity to download the article they liked in exchange for an email. Optimize the page "About the company." It does not matter how you call this page – "About the Company" or "The Team", it is very important for business. Here, people will know who you are and what you do. Place a call to action on the page. Create and promote "evergreen" content. It is a kind of content with a never-ending popularity. If you have structured your thoughts in a qualitative content, the article will continue to attract traffic even after many years of publication.
Strategy 5: Promotion in social networks
Twitter users are similar to fruit. Some of them are already ripe and ready to use your product, and others need the care to grow up. Write on LinkedIn. LinkedIn has significantly outperformed other social networks in lead generation. But, the fact that your post was read is only a part of the success. You must have a landing page to collect contacts and a favorable offer for customers.
Strategy 6: Blogging
Everybody knows that blogging positively influences the generation of leads. Despite this, not all companies have a content plan: many give this up when they can't see results for the first two months. When you brought traffic to the blog, your work is not finished. Users began to read your materials, but they have not reached your contact list yet. Show them what step they should take next – add a relevant call to action on the blog.

Strategy 7: Marketing leads in offline mode
Participation in events as a speaker can attract qualitative leads because people perceive you as an authority. After a successful speech, you 100% gather the base of potential customers. Call the user only when he already knows something about your product or brand. When you call a prepared customer, the success rate rises to 40 percent or more.
Strategy 8: Business to business marketing
Collaboration Algorithm: to find larger companies that need your doings and make your product a part of their using the API. In return, you'll receive advertising for the integration of your product on the site of a major brand. It's just like in case of essay-writing services. Let's imagine,  you need assignment writing help for UK students, they give it to you and ask for giving a review, according to their services. In few days they will post it on their front page, and everyone is satisfied. It's a kind of collaboration, but you need more time to become a partner. Such cooperation will accurately allocate you among competitors. 71% of purchases in the b2b digital marketing begin with a query in the Google search engine.
Strategy 9: Use PPC (pay per click) advertising
This advertising is targeted. You pay for every click on ads placed on search engines (Yandex, Google), social networks when we're talking about PPC advertising. PPC advertising is a great opportunity to attract attention to your latest news, products or services. Using this kind of advertising, you involve not only a casual audience but also highly interested buyers.
Strategy 10: Use services and tools for the lead generation.
To increase the life expectancy of posts, build a social site on the site. People who have already seen your site and maybe even ordered something are more loyal than those who have never heard of your brand. Use the AdRoll service to "walk" behind them on the Internet, making them return to your site and make a purchase. Drip is an excellent service for the lead management from passive traffic using the technology of a pop-up window. Drip collects contacts of interested users and sends them to the email marketing program that you use.