New York City can seem like a never-ending rat-race with 8.58 million people living in the Big Apple and about 60 million tourists coming annually,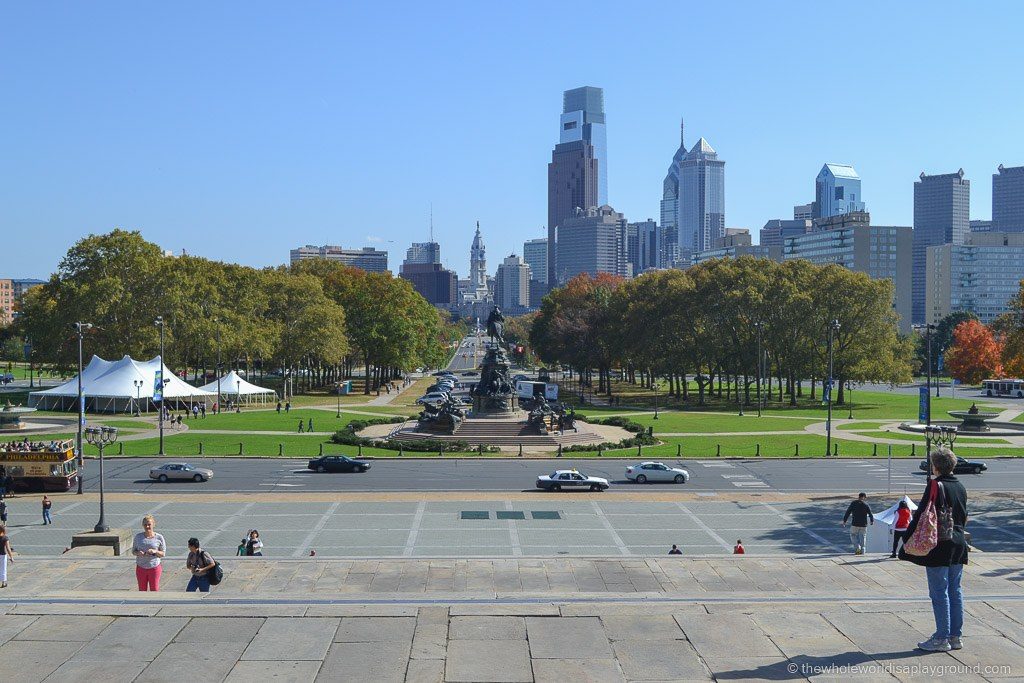 "While there are many great things to do in the City, you may still find the need to escape to a more peaceful setting," said Jennifer Li of TopView, the hop-on, hop-off sightseeing bus, "so we've compiled a list of some pretty great day trips that you may want to miss.
Fire Island
Located just off the south shore of Long Island, there is plenty to do on Fire Island. Swimming, surfing and beachcombing are all popular at Robert Moses State Park that also boasts an 18-hole golf course and great fishing. Part of the island is home to one of the very few holly maritime forests in the world. Much of the island is a designated national seashore.
Cold Springs
If you are looking to reconnect with nature, then the area around Cold Springs may be perfect. A variety of gardens are spread across 15 acres at Stonecrop including over 50 dwarf bulbs raised in a historic mansion. Hiking along the Breakneck Ridge Trail inside the Hudson Highlands State Park Reserve offers many panoramic views. Stop to see the Bannerman's Castle that was built in 1928.
Asbury Park, New Jersey
Bruce Springsteen made his hometown of Asbury Park famous on his first album, and there are many wonderful things to do in this New Jersey community. The city has plenty of great music venues including the Stone Pony where Springsteen and Bon Jovi first got their starts. Investigate the Silverball Museum Arcade and blow a glass ornament.
Cape May, New Jersey
Over 20 access points make Cape May a great place to catch the sun's rays. Children will adore the cool programming at the Nature Center allowing them to have an up-close encounter with many species of bugs and marine life. Cape May County Zoo is home to over 550 animals and is a great place to have a picnic. Climbing the 193 steps to the top of the Cape May lighthouse may be tiring, but it offers one of the best views of the ocean.
Bethlehem, PA
Located just under two hours south of the Big Apple, Bethlehem, Pennsylvania, If you love history, then you will definitely want to make a day trip to here. Stop at the National Museum of Industrial History to learn about this city's ties to the steel and textile industries in years gone by. Visit the Moravian Museum of Bethlehem to learn about these early settlers and the impact they had on the area. Stop in nearby Allentown to see America on Wheels Museum featuring many unique automobiles with a special emphasis on NASCAR cars.
Lancaster County, PA.
Some refer to Lancaster County as "the antiques capital of the world." If you love to antique, there are plenty of places to explore.  It's also the home of the Amish, so watch out for horse buggies!
7. New Canaan, CT
While most people will go to New Canaan, Connecticut, to see Philip Johnson's Glass House and the 14 other buildings surrounding it that are filled with 20th-century American art. The 80-acre Grace Farms has a large art collection in its former equestrian barn. Visitors may also borrow a book and relax in the beautiful natural surroundings. Additionally, there is a one-mile jogging and walking path and sports equipment that will not break windows can be played with on the spacious grassy area.
Mystic, Ct.
Remember the movie Mystic Pizza?
Well, it was filmed on location around this quaint New England-like town. You'll experience farms, fishing villages, aquarium, seaport museum, an historic nautical museum, and an antiques marketplace.  It's also close to Mohegan Sun and Foxwoods casino if that's your thing.
If you need to take a breather–or are a native who just needs to get away from it all, consider this mini trip.