Here are all the best ways to make sure the time flies
Whether it's a rainy day, cancelled plans or — as we've all grown used to recently — a nationwide full-scale lockdown, there come times in every parent's life when you have to entertain your little ones without the help of the outside world.
The easy option here is to stick on the TV and leave them to it, but easy doesn't always mean best. It's nice to engage in activities with our children from time to time, and not being able to leave the house is no reason to forego this quality time.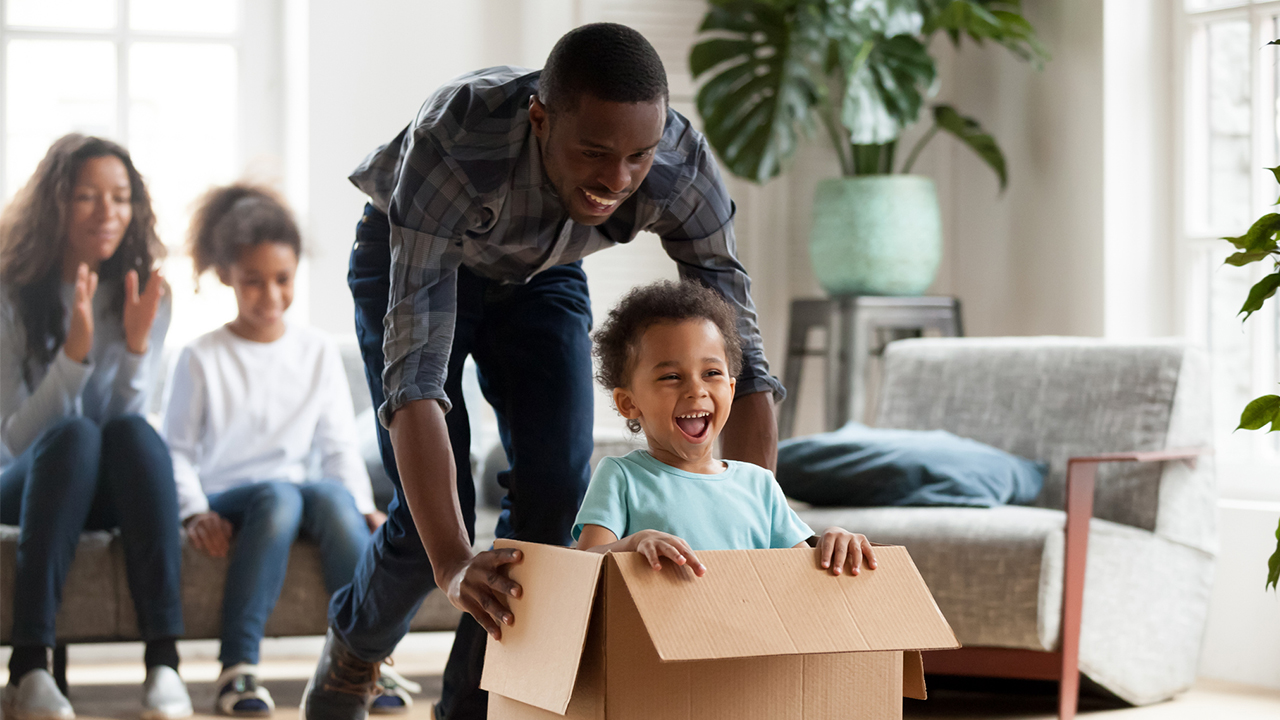 With that in mind, we've put together this handy guide with all our favourite options for things to do with your kids when stuck inside. Let's take a look.
Build a fort
There is no child in the world who doesn't get a thrill of excitement at the possibility of building a fort. In fact, not many adults can resist the urge either. Something about piling together a mass of cushions, bedsheets and chairs makes children's imaginations go wild, and the excitement is infectious.
So if you find yourself with an afternoon to fill, why not help your little one create their own secret hideaway. Fill it with books, snacks and toys and you probably won't even hear from them until dinner time.
Take a look at diamond painting kits
You may not have heard of diamond painting kits from Heartful Diamonds before now, but once your little ones have tried them, they will fall instantly in love. These charming kits give your kids the chance to create something truly special: a unique painting of their choice that's easy to follow and stunning to view. The pieces your little ones create will quite literally shine, and you can all have fun during the painting process. In the end, you'll have a beautiful memento of your day that you can hang pride of place in your kid's bedroom.
Have a toy's birthday party
Any excuse to party, right? There's nothing better on an otherwise uneventful day than throwing an impromptu celebration with your little ones, and you need only declare that it's a certain toy's birthday to have a reason for it. Think music, snacks, sweets and party games like Musical Statues, Pass the Parcel and Simon Says.
Organise a treasure hunt
Nothing beats a treasure hunt, and it's something you can easily organise in your house. It's not even really about the prize (a packet of sweets will do), because the thrill of the hunt will surely have your little ones jumping around with excitement. Hide clues around the house leading them to their next stop, using word play and rhymes to add even more fun and mystery to the activity.
Create an obstacle course
If you need a way for your kids to release some of their pent-up energy, then an obstacle course is a fantastic option. You don't need any special equipment for this one. You can simply use things you would find around the house, such as sheets of paper laid out as stepping stones, mattresses on the stairs that they have to climb, and tunnels made by lining up chairs and having them crawl through the legs.
Bake!
Baking is a great activity that can be done together, and best of all you get a delicious sweet treat at the end of it. From muffins and cupcakes to cookies and pies, there are endless options available, and your little ones are sure to get stuck in when it comes to the decorating process.