Strangely, 2020 and 2021 have been the years of the golf community resurgence. While golf lovers have always enjoyed the convenience and camaraderie of living at a golf community, more and more people are enjoying the built-in amenities of these spaces. During a time when many people wanted outdoor recreation without being too close to a lot of other people, golf provided just the outlet to bring a new generation in on the fun of this kind of living.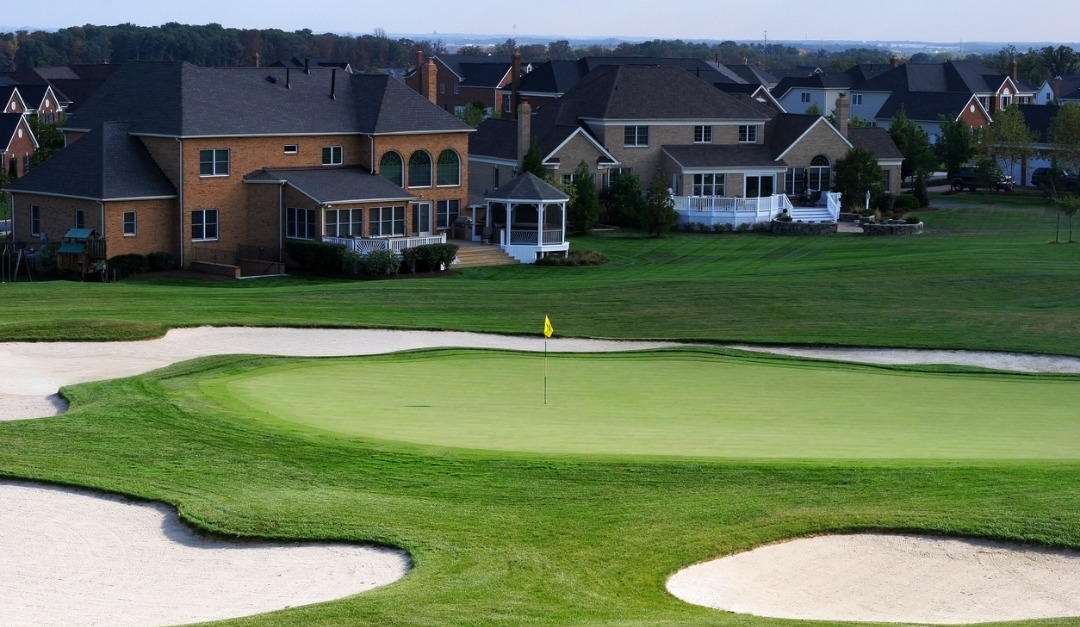 Golf Can Be About Togetherness, Not Just Sport
If you aren't a big-time golf fan, it is still possible to play golf at an amateur level and benefit from the exercise, fresh air, natural beauty, and friendships associated with the sport. Many people in business choose to pursue golf in spite of only a faint interest because it is such a valuable place to make business deals and connections. Afterward, many enjoy the satisfaction of a job well done by spending time with each other at a country club or clubhouse, reviewing the game and relaxing. Anyone can get behind that kind of fun!
Golf Communities Offer Amenities and Interaction
Many golf communities have seen an uptick in interest partially because other neighborhoods don't have as many options. Even completely non-golfers can enjoy walking trails, a rentable clubhouse, and the camaraderie and friendship that comes from having an active local association that maintains the communal spaces. Some golf communities have children's playgrounds or pools, which simply add to the appeal. Especially during a time of social distancing, having all the amenities right in your private neighborhood was a boon that many people sought.
A Communal Yard for Walks and Natural Beauty
The golf course presents more than just a place to play golf, since most golf courses are criss-crossed with excellent, maintained paths that also double as a walking paths. What's more is that most golf communities also maintain wooded areas, ponds, and other naturally beautiful areas along the course, which make the experience of golf more pleasant but also add a connection to nature that many people shopping for a home crave.
Long-Term Resale Value Also a Plus
Many residents who choose to live in a golf community are also hoping to eventually sell their home, and knowing that the home is situated in a popular golf community can help a person to feel that their home will quickly sell if they ever do decide to move again. While every golf community's membership is different, knowing that the community will be active in doing things like sharing that a real estate property on the course is opening up for sale, possibly bringing in potential buyers who already play golf on the property, can be a real help. Golf community members know that, if they want to, they can sell their homes fast.
Overall, golf as a sport remains a highly influential place to both unwind and network, and, according to Homelight's End of Year Insights Report, the appeal of golf communities is holding substantial sway with multiple generations who are house shopping during the recent hot seller's market and beyond.