If you pay attention to astrology, you may have heard in the last few years that there's a new zodiac in town. Somewhere north of 80 percent of people are a different zodiac sign than they've believed all their life. And now there are somehow thirteen signs instead of twelve?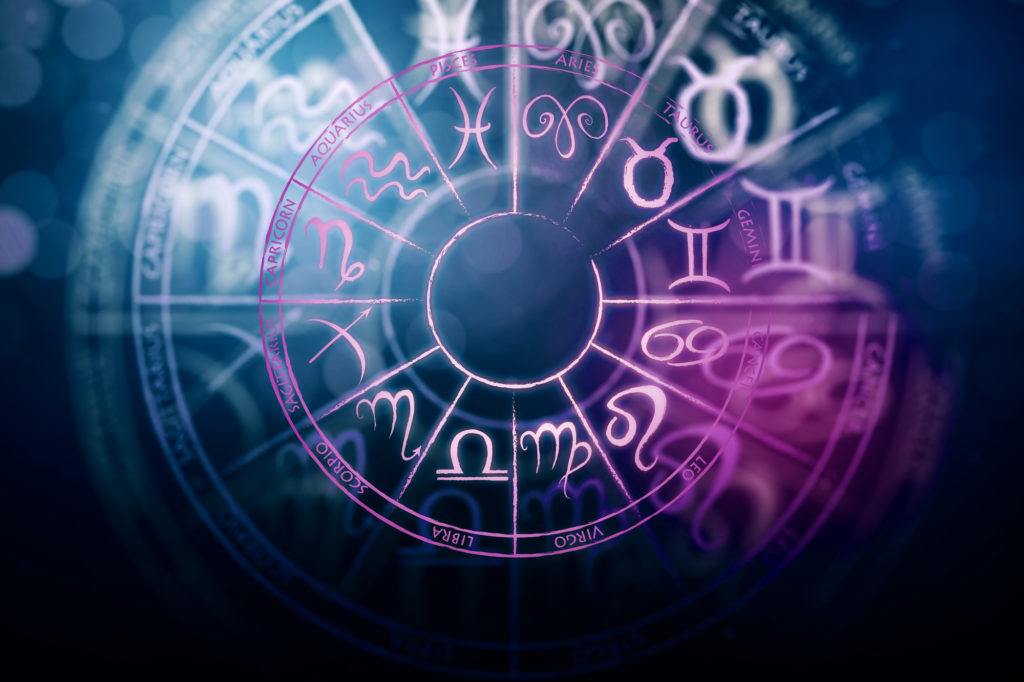 The astrology world has been in uproar over this supposed new system for the last few years. If you're worried you may be part of that 80 percent or you want to learn more about this new zodiac symbol, read on.
NASA Ruining Everybody's Fun
In 2016, NASA made an announcement that the zodiac constellations had changed, which immediately sent the astrology community into a tailspin. After all, those of us who are Leos have worn that mantle with pride for all of our lives. How can we suddenly be – not Leos any more?
Well the answer, as with so many answers, lies with the stars. NASA announced that the stars had moved pretty significantly in the intervening 3,000 years since the zodiac was first established. The Earth's axis doesn't even point in the same direction anymore.
What this means is that the sign that was supposedly in power when you were born wasn't in the same place as it was for ancient astronomers. 3,000 years ago, yes, you might have been a Gemini. But the heavens have changed, and so now, sorry, but you're a different sign than you might believe.
The New Star Signs
So if everything has moved and we're all different zodiac signs now, what are the new dates and signs? They are as follows:
Capricorn: Jan 20 – Feb 16
Aquarius: Feb 16 – March 11
Pisces: March 11 – April 18
Aries: April 18 – May 13
Taurus: May 13 – June 21
Gemini: June 21 – July 20
Cancer: July 20 – Aug 10
Leo: Aug 10 – Sept 16
Virgo: Sept 16 – Oct 30
Libra: Oct 30 – Nov 23
Scorpio: Nov 23 – Nov 29
Ophiuchus: Nov 29 – Dec 17
Sagittarius: Dec 17 – Jan 20
What is Ophiuchus?
Now if you were reading through that list just now, especially if you were born between November 29 and December 17, you may be wondering what on earth "Ophiuchus" is supposed to be. There are twelve zodiac signs, right, and while we've all heard of Taurus and Gemini and Cancer and the rest, this one is new. Did NASA decide to throw in a new star sign while they were at it?
The truth is Ophiuchus has been around for a long time. There were originally thirteen zodiac constellations, but thirteen wedges do not a nice, even circle make. So ancient astronomers decided to send Ophiuchus the same way as the fourth Jonas brother and leave him out of the spotlight.
If you fall into the new Ophiuchus sign, here are a few things you should know about your new representative. Ophiuchus is the serpent bearer and has magic as an associated trait of his. So all you Slytherins out there, if your birthday is right, you can stand proud in your new on-brand zodiac sign.
How the Zodiac Symbols Came to Be
So if Ophiuchus has been around for thousands of years, but he doesn't really count, and the zodiac is based on what sign was in the sky when you were born, except that they're all a month off, how on earth did the zodiac system come to be? Well, for one thing, astrology is several thousand years old and has a complicated history. There are a lot of influences that come to bear on the conversation, so things can get confusing.
The Western zodiac, which is the one most of us are familiar with (there are three branches; more in a minute) is based on the seasons, not the constellations. In fact, trying to set up a zodiac based purely on the constellations would be crazy, as there are 88 of them visible from Earth. The Western, or Tropical, zodiac divides the sky up into twelve pie slices, which change on solstices and the like.
Different Astrology Approaches
As it happens, the Western zodiac is one of three different systems, the others being Sidereal and Constellational. The Constellational one is the one NASA presented that's giving everyone who checked their horoscope today fits. It is based strictly on the constellations and includes Ophiuchus.
The Sidereal zodiac is the one Vedic astrology uses, and it's different than both NASA's Constellational system and the more familiar Western system. Sidereal astrology does have ties to the constellations, but it doesn't rely as heavily on them as the Constellational system does. Whereas in Western astrology all that matters is the date of your birth, in Sidereal astrology, details down to the time you were born can affect your reading.
Some Hope, If You Need It
What do you do if you're staring at a zodiac sign tattoo and trying to think of a way to justify it still being legitimate? The good news is that most astrologers are ignoring NASA's new system – and with good reason. The Western zodiac most of us use doesn't depend on the exact location of the constellations; rather, it focuses on the changes of the season.
So, Leos, you can keep your sunny associations because the fact that you were born in summer won't change. If, however, you like Ophiuchus's vibes, you can tell everyone you're following science's zodiac. Be warned, though – NASA has responded to all the uproar by saying "We didn't change any zodiac signs, we did the math."
Find Sweet Lifestyle Tips
Whatever you choose to believe about astrology, the important thing is to remember that it is a system open to interpretation. You find the interpretation that best suits you and do with it what you will. Whether you like NASA's opinion on zodiac symbols or not, you can still learn something from the wisdom of the stars.
If you'd like to find more awesome articles like this one, check out the rest of our site at Sweet Captcha. We have articles about technology, marketing, and more. Check out our lifestyle articles today.