If one of your goals for the year ahead is to increase your happiness levels, simply continue reading to discover 5 things which are guaranteed to make you happy.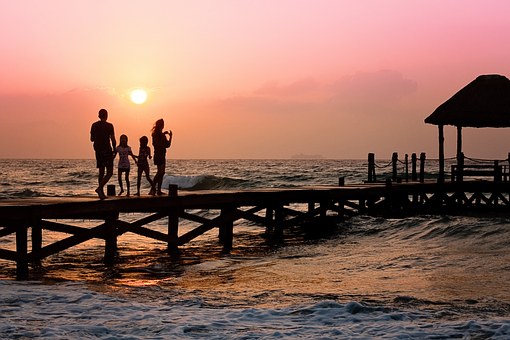 5 Things that make you happy:
1. Regular vacations
One way to avoid feeling physically and emotionally drained is to make sure to treat yourself to regular vacations. Whether you travel to a far-flung exotic destination such as Thailand or Fiji or drive to a bed and breakfast which is located an hour or two from your home, escaping your everyday routine and immersing yourself in a new destination is a great way to increase your happiness levels.
2. Spending quality time with your loved ones
While modern day life can be incredibly hectic and you may feel as if there simply aren't enough hours in a day if you'd like to enjoy a happy, balanced, fulfilling life, it's well worth regularly setting aside time to spend with your loved ones.
As examples, you may want to catch up with your extended family for a bi-monthly Sunday brunch at a local cafe or you may want to host a monthly movie night with your closest friends. No matter how busy your life gets, you'll be far happier if you remember to spend quality time with your loved ones.
After all, at the end of your life, you won't regret the hours you spend making memories with your friends and family but you may regret spending too much time working.
3. Adopting a pet
If you're looking for pure unconditional love, you can't go wrong choosing to adopt a pet. As long as you have the means and time to take care of your new family member. If you lead a relatively stressful life, you may find that curling up on your sofa with a cat or taking a dog for a run, can dramatically decrease your stress levels.
4. Exploring the great outdoors
Exercising produces endorphins which are guaranteed to increase your happiness levels and spending time outdoors exposes you to vitamin D, which can also improve your mood. Better yet, it's almost impossible not to be happy spending a day at the beach or hiking to the top of a mountain which offers unbeatable panoramic views.
Why not kill two birds with one stone and invite some of your friends and family members to embark on an outdoorsy adventure together? As you'll be sure to create memories which will last a lifetime.
5. Remembering to take time out for yourself
Make a habit of spending 30 minutes each day to engage in an activity which makes you happy. As examples, you may enjoy going for a run on your own or reading a book in a freshly drawn bubble bath. The activity which you choose doesn't matter as long as you get to enjoy a little well deserved time to yourself.
So if you've set yourself a goal of leading a happier life, it's well worth following the 5 tips listed above. All of which have been designed to improve your mood on a daily basis!