If you're thinking about buying a boat, you're in good company. Tons of people enjoy owning boats, but there is a lot to think about before you take the plunge. Here are 10 of the most important questions to ask when buying a boat so you can be prepared to enjoy your investment.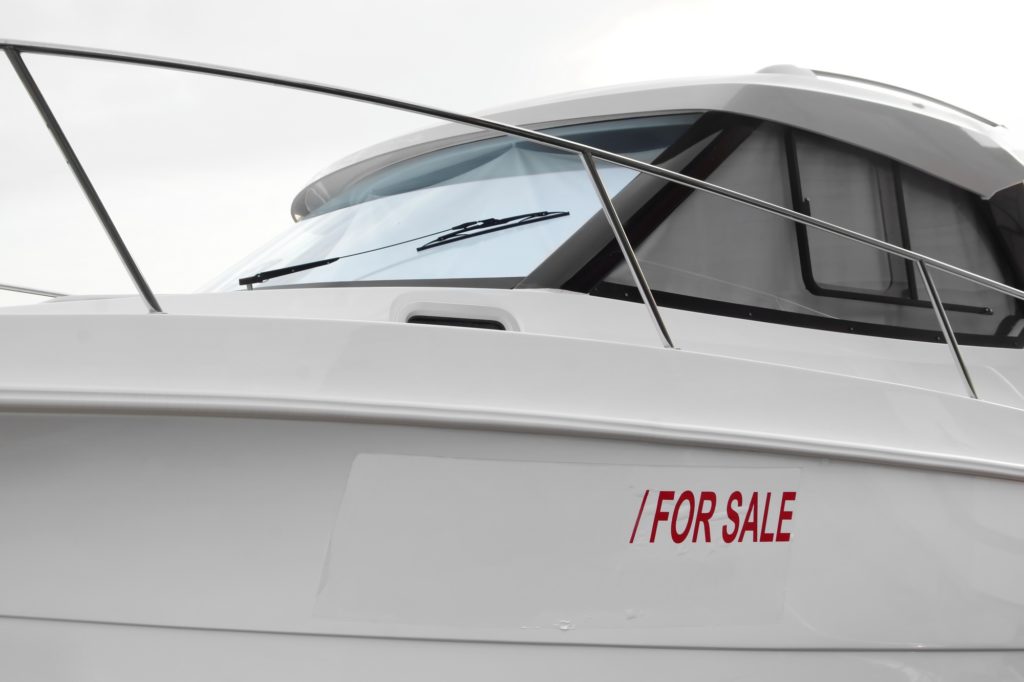 Deciding to buy a boat makes you a part of an awesome community of people who love sunshine, water, and fun! Boats bring a ton of enjoyment, but they can also create headaches if you jump into it head first without considering important details.
There is a lot to think about before becoming a boater and serious questions to ask before buying a boat.
Questions to Ask When Buying a Boat
Here are 10 of the most important questions to ask when buying a boat so that you're prepared to enjoy your investment.
1. Do I Really Want to Own a Boat?
Obviously, you like the idea of boating, but are you prepared to own a boat? These machines come with boatloads of responsibility.
People will want you to take them out for a ride, leaving you with liabilities on the water, and boats require maintenance. Boat clubs offer an alternative to buying a boat, allowing members to borrow watercraft and enjoy boating life, but owning the maintenance responsibility.
2. What Is My Budget for Purchasing?
Your budget is one of the most important things to consider when buying a boat. It will help you determine what type of boat, the size and features you can afford. It's important to note that financing a boat purchase through an expert like Boat Loans Finance may help you afford a better boat as you'll get a good rate and be able to pay it off over time.
You may be able to find a decent used boat for a few thousand dollars. Or you can expect a new one to cost anywhere from $10,000 to well more than the average home. Create a budget to see what price range you need to stick with.
To create a budget, document your:
net income

fixed expenses

variable expenses

short-term goals

long-term goals
Do the math to see how a boat will play into there. Use a boat loan calculator to see what kind of payment you need to expect to figure into your budget. Also know, fall is the best time to buy a boat for a bargain because this is when demand begins to decline.
Ask boater friends where to buy a boat because they may have tips on the better deals.
3. Do I Understand All Costs Involved?
Your boating expenses do not end once you pay for your boat. Costs related to your boat will include:
Fuel
Unless you plan to simply float around on your boat, you will need to gas it up. To figure out your boat's fuel consumption, use this formula: Time = Nautical Miles / Speed. Then, multiply the time by your engine consumption.
Multiply that figure by gas prices to see what to expect for a typical boat ride.
Insurance
It typically costs between $300 and $500 a year for boat insurance.
Life Jackets
The coast guard requires one certified life jacket per person on the boat and one flotation device for boats larger than 16′. Life vests typically cost over $30 each.
Docking
For your own slip, you are looking at costs of $300 and upward per season
Storage
When you need to store your boat, you should expect to pay $15-$20 per square foot. More if you choose climate controlled storage for better protection.
Maintenance
Every 100 hours of operation requires an oil change. And then, you also need to factor in replacement parts and labor, because sometimes boats need fixing, just like cars.
4. Am I Prepared to Follow the Boating Laws?
You need to take a boater's registration course that is approved by the Department of Natural Resources in order to operate a watercraft. But do not just take the class to pass it; take it to understand the laws so you can have fun safely and avoid expensive fines.
5. How Do I Want to Use the Boat?
Once you know you're ready for everything involved with becoming a boat owner, think about how you want to use it.
Uses for boats include:
fishing

social boating/partying

cruising

sailing

racing

waterskiing/tubing/wakeboarding

Living
This will greatly impact what type of boats you decide to look at.
6. Where Will I Drive the Boat?
You may want a very different style and size for boating on the ocean than you might for boating on a small lake or river. Also, for safety and navigation reasons, you should purchase maps for the bodies of water you plan to boat on.
Veteran boaters may have really good advice for you on places to avoid because of rocks near the surface, and on weather patterns for specific areas. Fishermen make great guides!
7. Which Boat Should I Go With?
After answering the what and where you will have a better grasp of what type of boat you want. Some of your options include:
bass boat

fishing boat

pontoon boat

speedboat

sporting boat

sailboat

motorboat

yacht

Houseboat
Within each category of boat, you have all sorts of makes and models whether you're buying a speedboat, sailboat or yacht. Research your options to make sure you end up with exactly what you wanted.
8. Where Will I Store My Boat?
When you're looking to buy a boat, you need to keep storage options in mind. You need to store your boat somewhere you can trust. Hollywood Self Storage offers safe and reliable boat storage with 24-hour surveillance and options to fit your needs.
9. What Should I Name My Boat?
Every boat needs a good name. Have fun with this and get creative!
Make it fun, catchy, and original. Consider the purpose of your boat, where you live, somebody you want to honor, or promoting your business.
Some creative ideas include:
Kickin' Bass

Vitamin Sea

Sea Me Fly

Sunset Bound

Nauti Girl

Second Wind
The name may seem insignificant now, but other boaters will remember you by this probably more than your actual name!
10. What Extra Features Do I Want for My Boat?
Do you want your boat custom painted, so it stands out in a crowd? Or do you want a booming system to make sound waves out on the water? You should assess your needs ahead of time your you're boat is equipped for anything you may want to do.
Fishermen may want to consider installing a depth finder and pole holders. Travelers may want to invest in a deluxe captains chair and comfier seating options. For any type of boat, you may want to think about investing in a nice refrigerated cooler to keep food and drinks from spoiling out on the water.
Also consider if you want tubes, water skis, or anything additional that you may want to use the boat for.
Smooth Sailing!
Buying a boat should bring you joy, not a lifelong headache because of important things you didn't consider.
Once you answer these questions to ask when buying a boat, you're sea ready! Happy sails to you! Explore our blog for more helpful tips!