7 Pool Remodeling Ideas You Should Consider This Summer
Coming up with different ways to renovate your pool for the summer can leave you with a number of options. Take a peek at some of the best pool remodeling ideas you can use for the summer months.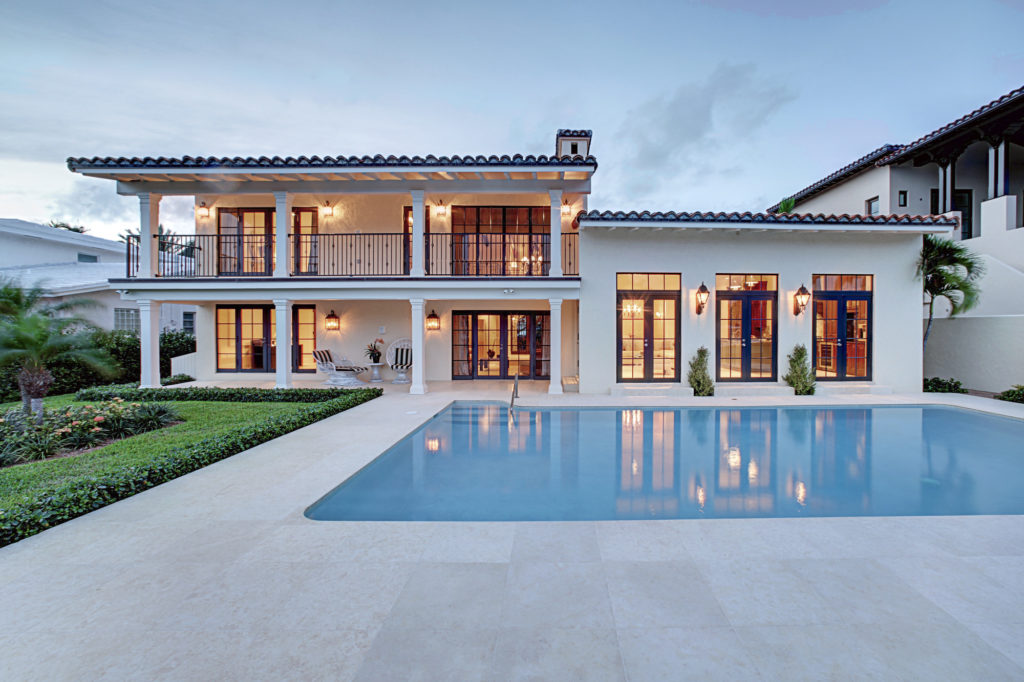 As the summer begins, children come home from school, and everybody begins to dream of the fun they'll have in the heat and bright sunshine. Of course, one of the first ideas to come into anybody's head is the swimming pool.
Whether your local pool is in your community or your backyard, it can make summer a whole lot easier, as well as more fun. After all, as much as we enjoy the summer and summer vacation, the great weather, unfortunately, comes with heat, which can put a damper on things.
Perhaps you already have a pool in your yard, but you're not all that interested in going out there anymore. Somehow your pool has lost its charm from when you first got it.
If that's the case, then maybe your pool is in for a new design. Look no further, because we've got some great pool remodeling ideas to make it seem new and recapture the fun.
LED Lights
The idea of adding lights to a pool may not seem like much, but sometimes the tiniest bit of flare is enough. The great thing about LED lights is that they're cheap and simple without being boring.
It's also possible to make certain LED lights change color, provided you have the right model. This gives your pool a bit more variety and a lot more ways to have fun if you're the type who likes to create light shows.
Fire Pit
What's a guaranteed way to make almost anything more exciting? Add fire.
A fire pit adds a lot of charm and class to your pool setting, and can, in some circumstances, heat you up a bit in cooler temperatures. As with anything involving fire, this type of fixture can be dangerous if you're not careful. Don't put this in if you have young children in the house unless you can somehow put it out of their reach.
Much like LED lights, a fire pit is fairly cheap and only costs about $500.
Tiles and Resurfacing
Technically, these aren't the same thing, and you definitely don't have to do both, but they're all pretty similar in concept. Resurfacing, rather for pool or deck, involves putting new material on the floor and walls so that nobody slips, and so the pool looks slightly newer.
Tiling is when you put tiles near the edge of the deck to make your pool stand out more. Both involve adding something to one of the surfaces of your pool area, and both are pretty cheap, costing anywhere from $800-$3,000, depending on which you do.
If you're looking for pool and patio remodeling in Jupiter Florida, we have just the place for you.
Water Features
If you're going for something a little more exciting, but don't necessarily want to spend too much money on pool remodeling ideas, you can always put in water features. The phrase 'water features' describes a wide range of potential additions, so let's just talk about a few of the more popular.
Some go for a design reminiscent of a fountain, where a small amount of water is drizzled into the pool constantly, giving a calming trickling effect. In many cases, this 'fountain' is made from a small pillar with some form of bowl on top.
Another popular feature is a waterfall, which makes a lot more water flow while keeping the same hypnotic effect while giving its own brand of ambiance. Sometimes, even a few jets are enough to keep things interesting. These are still fairly cheap, costing maybe $5,000, but it's still nothing to go into lightly.
Spa
You know what's great after an exhausting day of playing in the water? More water, more specifically a spa.
Long hailed as the adults-only version of the kiddie pool–for reasons that nobody has ever really explained–the spa is a small pool where the water is much hotter, sitting is encouraged, and the jets make it bubble like crazy.
Nevertheless, it seems to be like flies to honey when it comes to adults and spas. If you ever need some time away from the kids or want an excuse to have your own pool party, consider getting a spa.
Water Slide
If you have the money and children or are just a child at heart, a water slide is a great addition to your pool. If you've ever been to a water park, you know exactly how exciting these things can be.
The great thing about water slides is the sheer variety of them. There are countless models of water slides, some of which are bigger and faster than others. In truth, it all depends on the size of your pool and how fast you're safe and comfortable going.
Accessibility
This may not seem like the most exciting addition in the world, but you'll thank yourself for it later. Pools last a long time, and if it lasts long enough, you may be using the same pool when you're retired. This way, your pool is prepared whether you age with a perfectly healthy body, or not.
Plus, greater accessibility greatly increases the number of people you can invite over for a swim. Your parents are a great example. If they're not retirement age yet, they will be before too long, so you might want to be prepared.
Pool Remodeling Ideas
There are a lot of different pool remodeling ideas for when you feel the need to add something, but which is the best for you? It depends on a few different things, like what you can afford, how much you want to change, and even who's in the household. When it comes right down to it, the solution is just to think things over carefully and discuss it with anybody you share the house with, if there are any.
If you're looking for more advice or random facts, or really any information in the form of lists, please visit our website. Maybe you're in need of some pointers for planning a family vacation, or want to make your smile stand out. We can help.