The way the Internet has made it so much easier to shop online has affected many of the high streets and shopping centres across the country. Many of the big names have an online presence as well as their physical stores, and this does help to keep their brand at the forefront of people's minds. Many of them interact with potential customers through social media too, because they understand why high street stores should be concerned with marketing.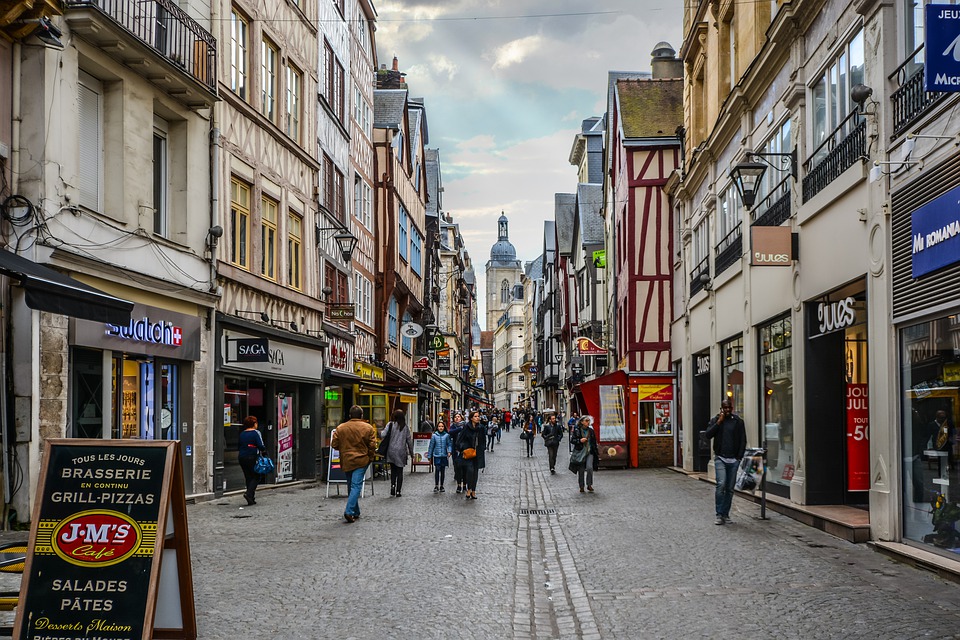 Good Customer Service
Marketing should be something that is happening all the time. There are so many businesses out there offering similar products that any that do not do some form of marketing will soon fall behind their competitors.
There are many ways to promote a brand, but one thing that will always stick in customers memories and make them return is good customer service. This is a form of marketing all of its own, and only the staff in a high street store can deal with it. For instance, those workers that have jobs with Greggs and go out of their way to help people with their breakfasts or lunches will ensure those customers order food another day. This is a strong form of marketing that the company encourages, as it leads to repeat custom that is more important than ever on the high street.  Likewise, the employees of a local shoe shop that have the patience to fetch several different pairs to be tried on and still have a smile for the customer, can be the encouragement the public need to call back there for their next pair of shoes.
Promotions and Special Offers
Promotions and special offers can be a good way to attract customers to a business, but only if they are genuinely a good deal. Most customers are not stupid and if a store is saying something is a special price when it was the same price the week before, the good reputation of that store will be lost and it will be very hard to regain. Mud sticks as they say, and something bad like this would be remembered far longer than a genuine price reduction or other special offer.
However, with the proliferation of online stores taking over much of the retail business, high street stores need to try whatever they can to not just get customers through their doors, but to get them to buy goods once they are in the store. Promotions and specials offers can be a good way to achieve this.
Even Hairdressers Need Marketing
There are some trades, hairdressing being a typical example, that you cannot buy over the Internet. However, what potential customers can do is find a hairdresser online, even though they need to go to a physical place to get their new hairdo. There are many other things in our lives that fit this pattern, such as motor repairs and dentists. People can find locations and get recommendations online or from their social media friends. If a product or service cannot be sold online, it does not mean that the business should not have an online presence.
Businesses cannot afford to ignore the Internet or social media, no matter what trade or profession they are in. If they do, there will be no one else to blame but themselves when customers start to go elsewhere.