When temperatures soar, any homeowner's top priority becomes keeping cool and comfortable. If you are looking to improve your home's ability to stay cool and reduce energy costs in the process, keep reading for a few tips for keeping your home cooler this summer.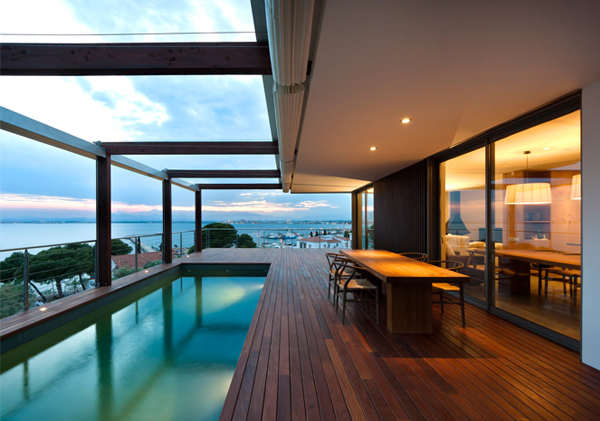 Air conditioning
One of the best ways to keep cool in the summer is to use indoor air conditioning. For those with central air conditioning, it is necessary to make sure the system is maintained according to the manufacturer's instructions. That often includes seasonal unit cleaning and regular filter changes.
If your air conditioner breaks down during a summer heatwave you will be without air conditioning until it can be repaired or replaced so it is vital that a repair is arranged as soon as possible. You can protect yourself from being hit with the unexpected cost of replacing your air conditioner by having a home warranty. Look at companies like Choice Home Warranty, which is based in New Jersey, for the best home warranty coverage that includes fixing your air conditioner if it breaks down.
Insulation
Homes where it is difficult to maintain cool indoor temperatures in summer often need additional insulation. From your attic to your floors, there are specific areas of your home that should be insulated to lock cool air in during the summer and keep warm air inside the four walls during the cold winter months.
Exterior color
When choosing an exterior color for your home, remember that light colors are better at reflecting heat. White and other pale colors reflect the sun's rays, thereby reducing the temperature inside your house.
Breathable fibers
Keeping the bedroom cool ensures that you will get better sleep on those hot summer nights. Cotton sheets are more breathable and will prevent you from getting as hot as you would with synthetic polyester bedlinen.
The same goes for your pajamas and daytime outfits. Clothes made with natural fibers permit a better airflow and they will keep you cooler.
Electronics create heat
Electronics produce more heat than you realize. From your laptop to your TV, turn off heat-producing electronics when not in use and leave them in your home office so they don't heat up the room where you spend most time. Even cell phones and other devices generate heat, so keep them at a distance and out of the bedroom at night.
Dim the lights
Even the most energy efficient lightbulbs heat up any room, so keep them turned off when you don't need them. Try to use indirect natural sunlight instead for a cool and energy-saving solution.
While it provides better light, direct sunlight streaming into your windows is a source of heat that you want to avoid. Strategically use light-blocking window coverings on windows that face the afternoon sun and only allow indirect light into your home.
Cool down the kitchen
Cooking dinner in an oven can heat up your entire home, so it is best to grill outdoors in summer or prepare refreshing salads and foods that don't require cooking. If you want to cook in the kitchen, prepare quick recipes on the stovetop with the air conditioning or fan running.
From maintaining your air conditioner to avoiding cooking food in your oven, there are a number of ways that you can keep your home cool on hot summer days. Remember to be prepared with a home warranty in case your air conditioner fails, and keep the rest of these tips in mind to stay cool in summer.