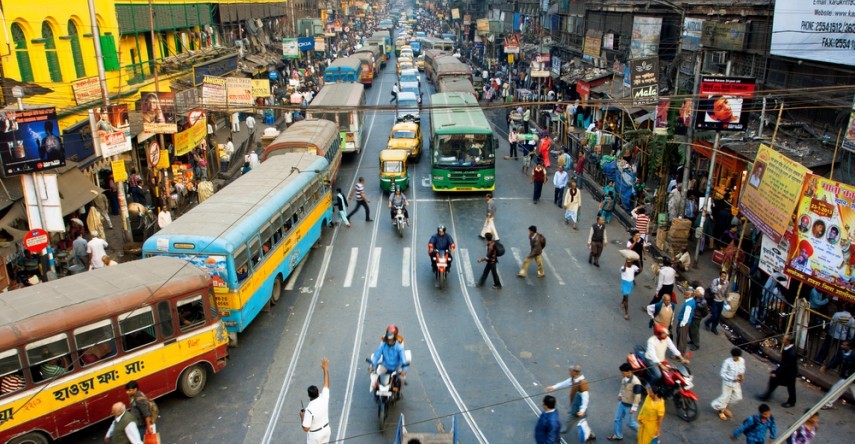 Whether it's work, study or just a need for change that drives you to move to Coimbatore, you've decided to go through with it. And seeing as this city is starting to become a hub for education and startups, we have to congratulate you on this decision. With a great and welcoming culture, excellent food, a mix of tradition and innovation and the best of education and employment opportunities, Coimbatore has so much to offer a young migrant like you.
But when you're planning to move to a new city for the first time, things can seem a little nerve-racking. You've got to hire movers, budget for the entire process, book a PG in Saravanampatti and arrange your utilities. And all that's before you actually move to the city. Thankfully, it's not as difficult as it sounds. Especially with our handy step-by-step guide that will prepare you for the big move. With this guide, you should be able to get a head start on moving to Coimbatore without too much stress or hassle. So, let's check it out!
Step 1: Accommodation
The first thing that you need to do when you're planning to move to Coimbatore is to find a place to stay. Most of your other decisions are going to depend on this point, so it's important to take your time and do your research well. Look into the different flats, hostels, and PGs that Coimbatore has to offer. Or you can opt for a nationally recognised brand like Stanza Living which will ensure you have high quality accommodation with all the amenities you could possibly need. Once you've settled on a place and made a booking, you're ready for the next phase.
Step 2: Arranging Travel and Moving
Once you've booked your accommodation, it's time to figure out how to get there. If your PG is furnished, you won't have a lot to pack and can easily do a DIY move. But if you're heading to an unfurnished flat and planning to do it up, you might have to hire packers and movers. Book your travel and moving arrangements at least a month in advance so that you don't have to pay any rush charges and have time to arrange a backup in case of emergency.
Step 3: Packing
With all your arrangements made, it's time to get to business with packing up your belongings for your move to Coimbatore. We recommend grouping items together according to their purpose while you pack to make it easy when you're going to unpack your stuff later. You could also consider colour coding your suitcases or boxes to make it easier to remember where you've stored what. Don't forget to pack a separate overnight bag of essentials for yourself so that you don't have to worry about the safety of your valuables, and you have enough to make yourself comfortable until you're completely unpacked.
Step 4: Research
Since you're moving to a completely new city it's best to give yourself a bit of a headstart in terms of getting to know the city. Start learning a little Tamil or find out about the different places to visit in Coimbatore. This will make you feel more connected to the city and make you excited about the move. The weather there is pretty hot so make sure you prepare accordingly. Find out about local transportation options that you can avail in the city and get to know your neighbourhood a bit better (Google maps can help you there.) All of this research will really come in handy when you actually move to the city.
And there you have it. If you manage to plan and arrange that far for your move to Coimbatore, you'll find the actual moving process quite easy. Gather your stuff, make arrangements, and hit the road. Coimbatore is waiting for you!